Nordvpn on Firestick: Amazon Firestick is indeed one of the excellent entertainment options and you will find it offers you a huge degree of features and options to achieve the best possible degree of experience. However, you would find that most of the content on Amazon Firestick tends to have geographical restrictions.
That is exactly why you would need to opt for a VPN service. With the NordVPN Firestick app offering you an excellent degree of performance, you will find that it is essential to understand how to install NordVPN on Firestick.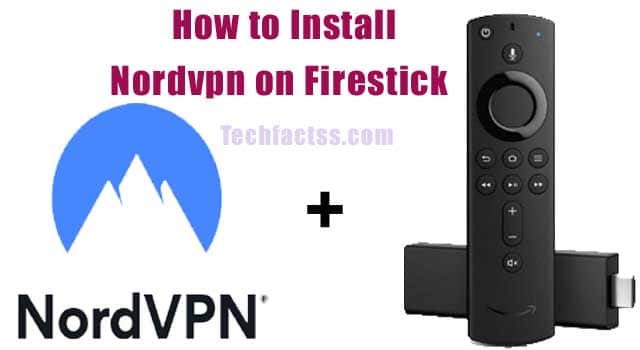 NordVPN Special Deal
After trying out several free and paid VPN services, we recommend you to use NordVPN. It is regarded as the best VPN to safeguard your privacy. While purchasing the NordVPN, make sure to select the annual plans rather than selecting the monthly plans.
All plans are covered by a no-hassle 100% money-back guarantee for your first 30 days of service.
How to install NordVPN on Firestick?
To begin with, you need to subscribe to NordVPN to begin installing Nord VPN on Firestick. Opting for a subscription to NordVPN is rather easy and simple. You simply need to visit the NordVPN website, create an account on the service, choose a plan, and make payment.
Once you have subscribed to NordVPN, follow the steps here below to NordVPN Fire TV app on your Firestick device –
Launch Firestick Home
Click on the Search option on your Firestick. You should find it in the top left corner.
Choose for NordVPN app from among the apps
Click on the NordVPN app
Follow the on-screen instructions to begin installing the NordVPN app on your Firestick device.
That does it. You have successfully installed NordVPN on Firestick.
How to use the NordVPN Firestick app?
Once you have installed NordVPN on Firestick, the next step would be to check how to set up NordVPN of Firestick.
Follow the steps here below to begin setting up your NordVPN on Firestick –
Launch the NordVPN app that you just installed
Locate the option for Login and click on it.
Enter your username and password in the space provided.
Once that done, you will enter the NordVPN interface where you can connect to your VPN servers.
You will now get access to a host of servers available on NordVPN.
Pick the server you want to connect to.
Click OK on the connection request and you are good to go.
The NordVPN will connect you to the internet through the servers you have chosen. You are now free to access the content that you want to connect to without having to worry about the geo-blocking of any nature.
Advantages of NORD VPN on Firestick
The best features offered by NordVPN on Firestick can be enlisted as here below –
NordVPN is one of the best VPN services with a huge number of server availability. The service comes with over 5500 servers spread across 60 counties. That would provide you access to a great degree of options to get access to any kind of geo blocked content.
The Double VPN encryption is what makes it one of the prime options and a great one at that for enjoying the best of the performance in ensuring safety and security. The feature connects to an extra server before it can connect you to the server you want to connect.
Multiple Simultaneous Connections
NordVPN connection can let you connect with 6 devices at a time. That would mean you would be able to get complete connectivity for your entire family.
FAQ's
Does NordVPN work on Firestick?
If you have a Firestick device of second generation onwards, you should have no issues connecting with NordVPN. The app is available as part of the app store on Amazon Firestick and you should be able to install and use it easily as long as you have a NordVPN subscription
How much does NordVPN Firestick Cost?
NordVPN costs $3.49 per month on a three year plan. However, you can check out the right plans based on your individual requirements on the official NordVPN site.
More Related Posts