You may have heard about Fire TV by Amazon, a smart device dedicated to streaming that you can use whenever and wherever you want. Netflix, Amazon Prime, Hulu, you name it, and Fire TV has it. As long as you have a subscription, you can watch all the shows and movies you would like with this easy transporting device. But having it isn't enough, you may also need to know how to install Fire TV Guru on fire stick.
Fire TV has become really popular worldwide because you can plug it on any TV and would turn into a Smart TV practically instantly. Even though this gadget is kind of simple, there always are systems, programs, and apps that would make our experience even easier, just like Kodi Guru does.
What is Kodi Guru?
Kodi is a media player app that would turn any device, like computers, phones, and TVs into a player for all types of media. It is supported on different platforms such as iOS, Android, and more. Regarding Fire TV, this platform makes your catalog better than ever, since it can give you access to thousands of new content from all over the world that you normally wouldn't have, along with a simpler interface that allows you to switch between sections.
Guru is one of Kodi's many build add-ons. All of Guru's functions are very easy to use, thanks to the user-friendly interface, but it has a trick, it isn't available on Amazon's store or an app store whatsoever. If you are interested in getting this app, you should keep reading this article.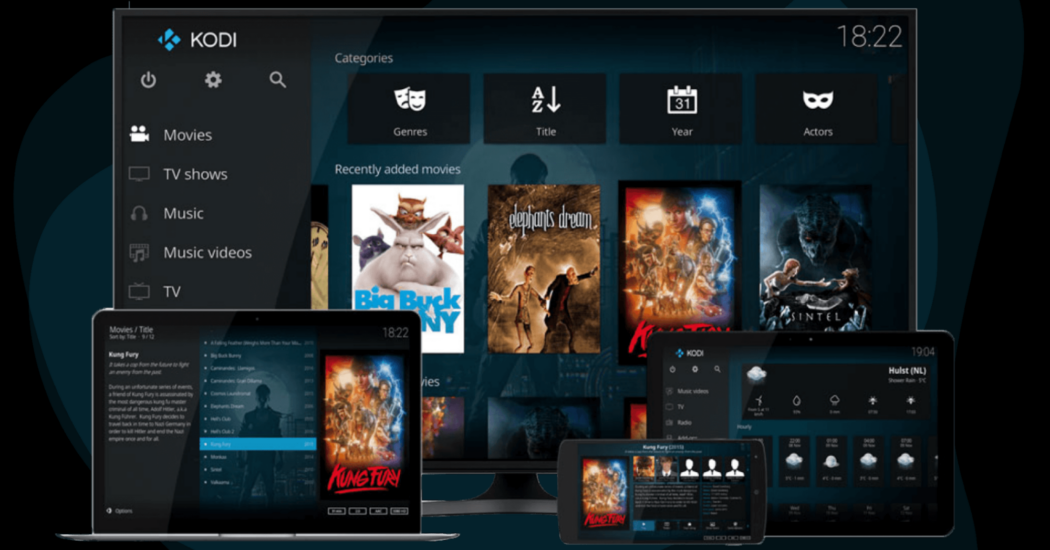 How to install Fire TV Guru on Fire Stick
As we previously mentioned, this app isn't officially found on Amazon App Store, so you would need to do a few next steps to make your Fire Stick capable of actually getting the app:
Turn on your Fire TV and enter Settings.
Go to the My Fire TV option.
Look for the Developer option and click on it.
Next, you need to scroll down to the Apps from Unknown Source and turn it on and do the same with the ADB Debugging option.
Your Fire TV is now ready to accept different sources, but you need to get a third-party downloader from the Amazon App Store.
How to get Downloader
Go to the main page of your Fire TV.
Enter the App Store and write Downloader. Download it, and wait a few minutes until it is installed.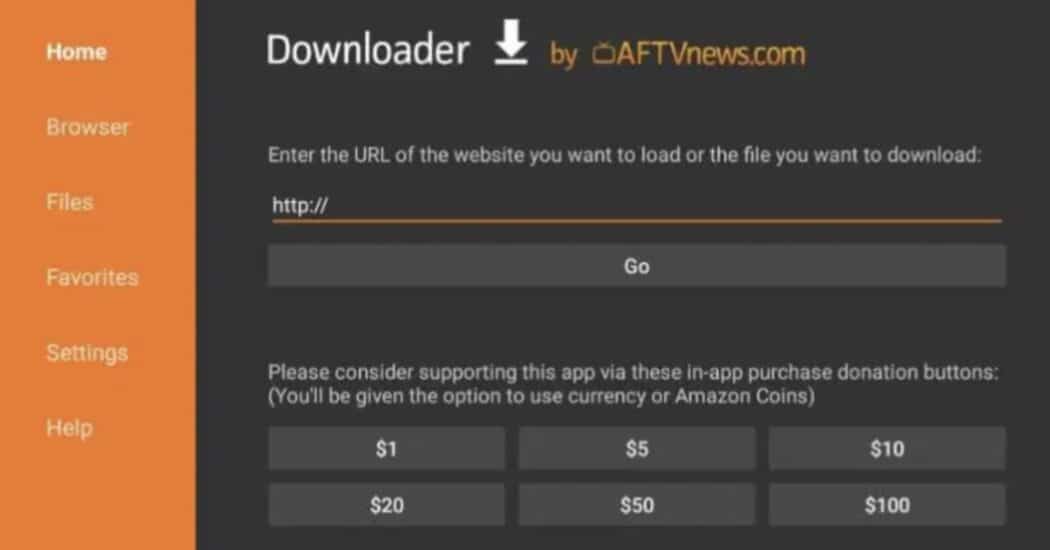 Enter the app to launch it and enter this link https://kodi.tv/download. Don't forget to press the Go button once it is completed.
The link will show you the official Kodi website where you can look for the different files to download the app, on this occasion you need to click on the Android file.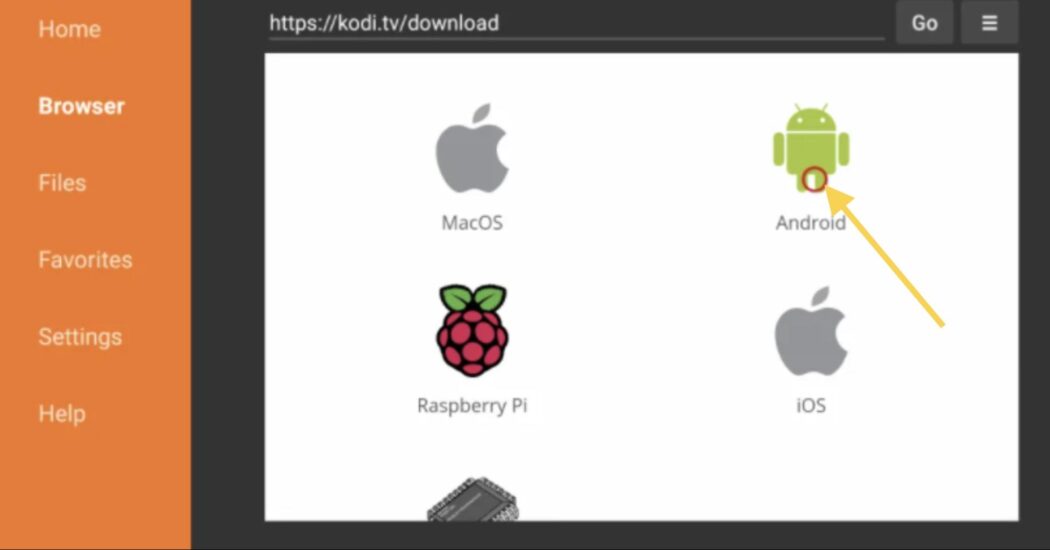 Wait a couple of minutes until it is completely downloaded.
Click on the Next button to complete the installation.
Next, click on Install and wait again.
Now tap on the Open button and the Kodi app will start running
You had downloaded and installed the Kodi app, but now you need to get the Guru build.
How to get Guru
First, enter Kodi.
Go to the System Settings.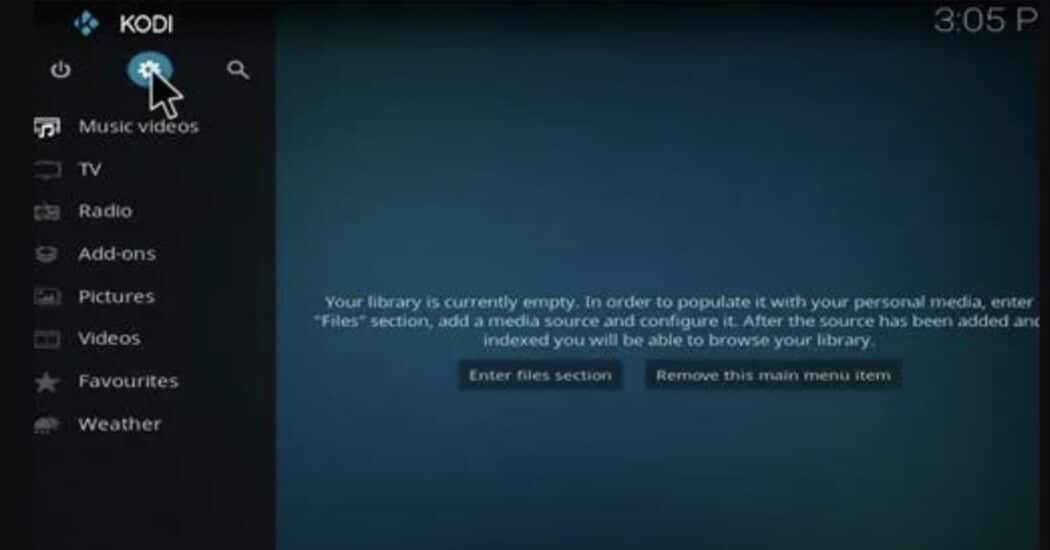 Scroll down until you find the Add-ons option.
Next, you have to enable unknown sources.
Go back to the Settings main page.
Click on the File Manager option.
Look for the Add Source option and click on it.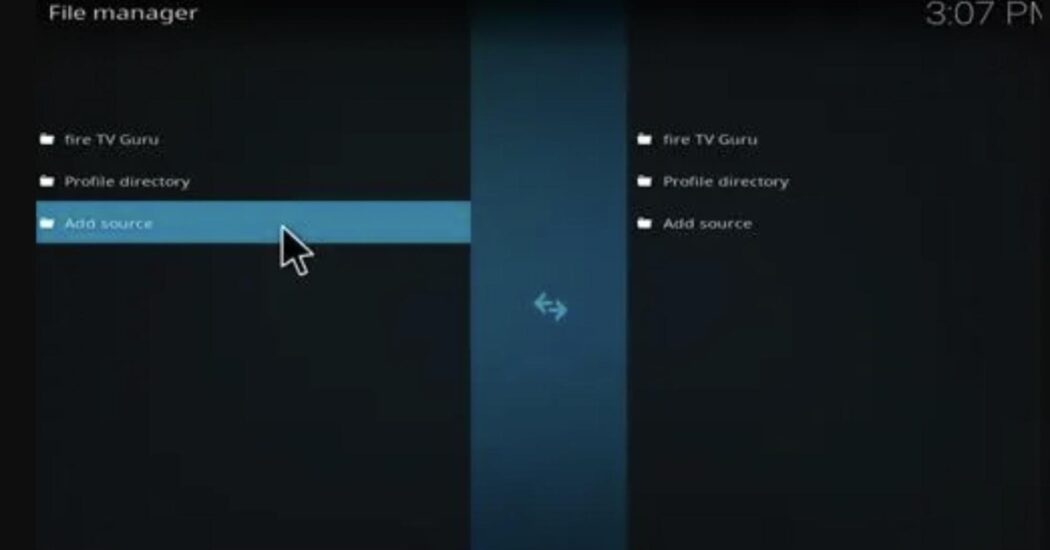 You will see a box where you can add different types of files, but on this occasion, you need to tap on the None button.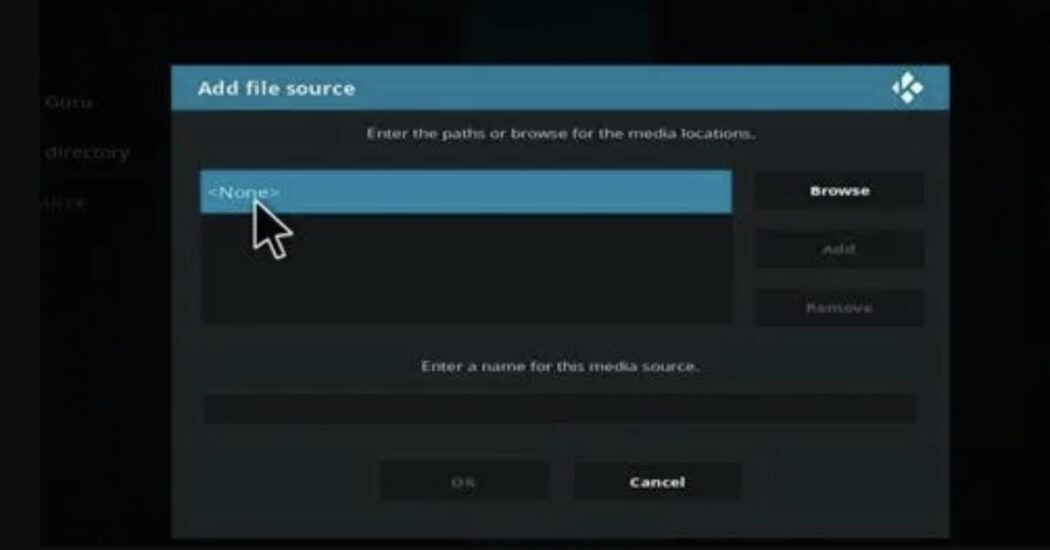 Next, you have to enter the Fire TV Guru path by writing this link http://firetvguru.net/fire/.
Enter a name for the media source, such as Fire TV Guru, and click on OK.
Go back to the Kodi home screen and look for the Add-ons menu.
You will see an open box icon on the top left corner, tap on it.
This will show you a lot of options, click the one that says Install from Zip Line.
When the box shows up, select the Fire TV Guru file you previously named.
Select the link it shows you and press OK. This way, the file will finally start to install.
After you wait a couple of minutes, go back to the previous section and click on the Install from Repository option.
Now on the new window, you will see the Fire TV Repo, click on it.
Choose Program Add-ons.
Next, tap on the Fire TV Wizard option, then Install.
Wait until it is installed, and select Build New.
On the new menu, select the Current Builds option.
Click on Fire TV Guru Build Krypton and install it.
It will ask you to force close Kodi, click OK to do so.
Open the Kodi app again. You will know the process is completed because the screen will look totally different.
How to install Kodi on Android
Although the Guru build add-on is specially designed for Fire TV, you can still enjoy thousands of Kodi functions on other devices. If you are an Android user you can try doing this:
Go to Settings and allow unknown sources on your device by going to the Security and Device Management section.
Download the APK file for Kodi by clicking on this link https://kodi.guru/download_kodi/#download_kodi
Open the file and click on the Install button, don't forget to agree on the terms and conditions. If you don't accept the terms, it won't let you go on.
Now the Kodi app will appear on your device and you can use it whenever you want.
How to install Kodi on iOS
For iOS users, the process is very similar, except you don't have to allow unknown sources. This process can be used for any kind of iOS device, such as iPhone, iPad, iMac, and iPod. Just follow the next steps:
Download the iOS file from this link https://kodi.guru/download_kodi/#download_kodi_ios
Now click on the iOS icon and the downloading will immediately start. Wait a couple of minutes until it is completed.
The app will appear on your menu and it is ready to use.
How to install Kodi on Windows
Of course, Kodi can also be used on Windows and it is very handy to enjoy files from all sources since it supports most video formats. Sometimes to download Kodi, you need to have a VPN previously installed to make it work, this depends on your location. Follow this process:
The first thing you need to do is to download the file from this link https://kodi.guru/download_kodi/#download_kodi_windows
Scroll through the options and select your version. It is supported by Windows XP, or the different kinds of Vista (7,8,8.1,10)
Once you click on your respective model, the downloading will start.
Now open the store.
Look at your apps and click on the Kodi icon and it will start running.
Tip: you can scroll through the add-ons menu to see if you would like to get any build similar to Guru. This works on any device, but research first what kind of add-on you would like in case it doesn't work on your desired gadget.
Things to consider when getting a VPN
A lot of great apps like Kodi aren't available on the official app stores, and your device needs a VPN -Virtual Private Network- to make them work. Not all VPNs have the same functions or efficiency for different apps, so we have a few tips that will help you choose the best option for your necessities.
Data/Traffic restrictions: many apps, Guru being one of them, use an infinite number of files. It is recommended to get a VPN that doesn't require a lot of permits when using data and has the least amount of restrictions. This would guarantee that the app using the VPN works properly.
Privacy settings: this is the opposite of the previous aspect. VPNs with maximum security precautions are better because they protect your information and location, ensuring an efficient running of the app.
Connection speed: last but not least it is crucial to have a fast VPN when using a streaming app, such as Kodi. Something to have on consideration is that sometimes the problem is your local connection and not the VPN itself.
Final Lines
Even though it is a lot of work to download this app, it is totally worth it, since you'll only have to do it once. As we mentioned earlier, Kodi is a great app for different types of media, so it is useful in many situations. Don't worry, all of these files won't damage your device and you can later delete all the ones that aren't in use and are consuming storage on your Fire TV whenever you want.
The best thing about Kodi is that you can use it on any device you own, as we previously talked about how to install it on different software systems, and the method is very similar in all of them. We hope you can enjoy unlimited content on your Fire TV now that you have Guru installed.
More Posts for You: