Did you accidentally activate the voice on your Vizio Smart TV? Then keep on reading this article. Here you will learn how to turn off voice on Vizio TV, and also you will learn about all of the accessibility features that you can find in every Vizio TV nowadays.
Vizio is an American Company known for selling televisions and other electronic devices since 2002, but it wasn't till recently in 2017 that they began including more advanced accessibility features in their TVs. Features such as the TalkBack, a tool created to help those with hearing and vision disabilities.
How to turn off voice on Vizio TV – What does the TalkBack feature do?
A talkback feature is a voice-guided tool designed to help users know where are they located on the TV menu. It's important to clarify that this function doesn't convert speech to text, but it only indicates where the highlighter is on the television via the dictation of words by a predetermined voice.
This feature is commonly known as a narration, voice guidance, or audio description feature in other televisions or devices.
This television feature reads out the captions on the screen, providing information about significant components of a show using text-to-speech technology.
This function makes it possible for visually impaired folks and those who have difficulty understanding text material to effortlessly follow TV shows.
How to Enable and Disable Accessibility Features
These Accessibility Features can be really useful for people who need them. But for those who don't, it can be a little bit annoying. This article will show you how to turn them on and off according to your liking:
On your remote, press the Menu button
Using the arrow buttons on your remote, choose System and hit OK
Select the option in the list that appears on the screen (TalkBack, Speech Rate, Zoom Mode, and
Closed Captioning is the Accessibility Features that probably are available on your device)
And lastly, turn it on or off
If you can't find the System function, look in the Settings section or search for the Cog icon.
What Accessibility Features are available on Vizio TV?
As mentioned before, this article will tell you information about all the Accessibility features that you can find on a Vizio TV. Below you will find them all listed and explained one by one: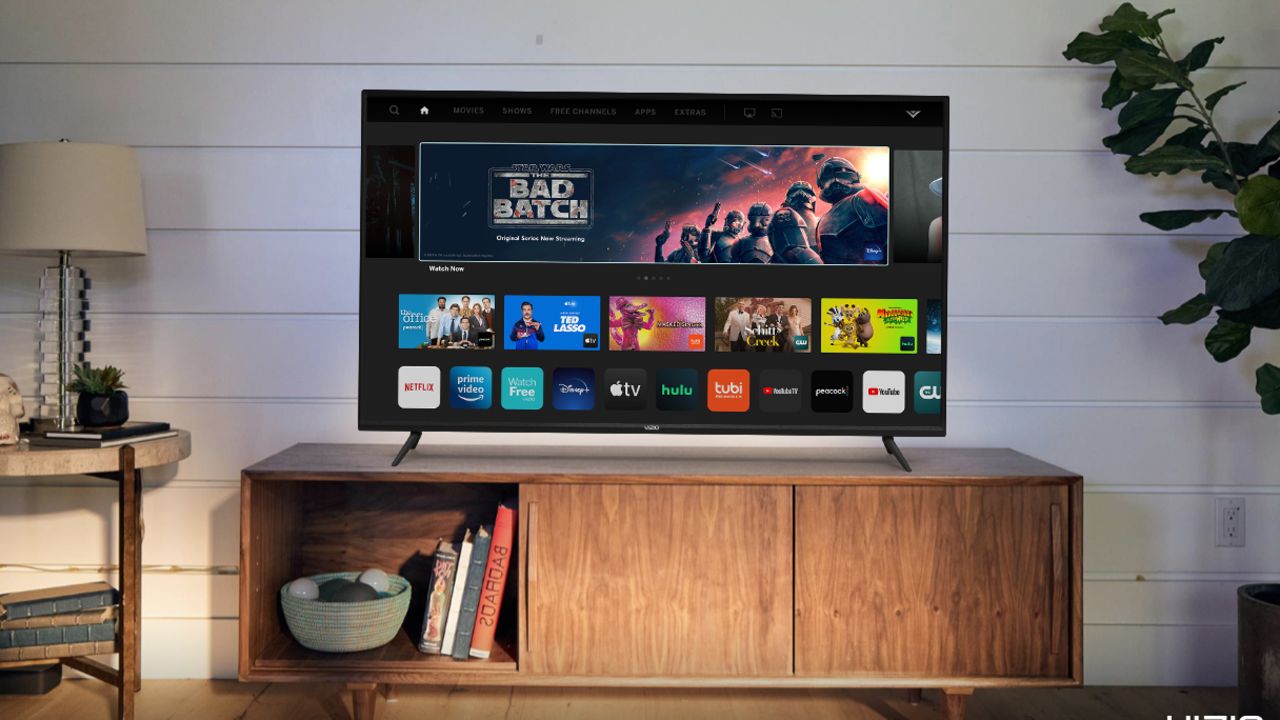 Voice Guidance or TalkBack
This feature will read the content on the screen out loud, if you think the voice is too slow or too quick, you can adjust it to your liking on the settings.
It's called Text-to-Speech or voice guiding because it assists the users in navigating the Vizio interface. When you open your menu, the TalkBack feature will begin to describe what you see on the screen.
It isn't limited to Vizio menus. Many TV stations and applications have a TalkBack feature that reads the captions on the screen for you.
Unfortunately, this functionality, like any other audio description feature, does not operate with connected devices like satellite boxes, cables, or streaming services. For example, it does not function on Amazon Prime or Netflix.
Zoom Mode
The aspect ratio has nothing to do with this feature. It is just an option that allows you to increase the size of text on the screen. There are some instances where this will not work, like in the TalkBack function, such as with Amazon Prime and Netflix.
Closed Captioning
This feature allows you to hear what's going on in a show. If the Accessibility section does not provide access to this feature, it may be found on the first menu. Only Vizio TVs with a built-in tuner have this option.
Keep in mind that you won't have Vizio closed captioning on Youtube, but they might offer their form of subtitles. The content provider, not Vizio TV, is responsible for any errors or latency in the subtitles.
SAP
Secondary Audio Programming is abbreviated as SAP. It's a feature that many TV programs have for their non-English-speaking viewers. SAP is a second audio stream included on the TV show that allows you to listen to it in a different language than the original.
Can you accidentally activate Voice Guidance?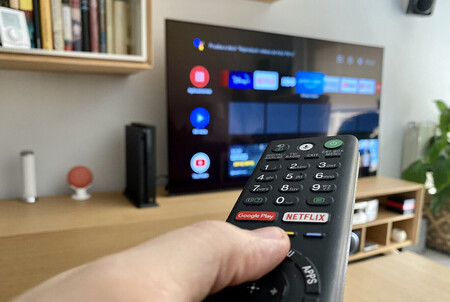 In some circumstances, when the Vizio voice gets activated it's simply a case of bad luck or clumsiness. It can happen that you mistakenly hit the Menu button, followed by a few more buttons, and the TalkBack option appears and gets activated.
It's the equivalent of when you put your phone in your pocket and accidentally call somebody. Universal remotes are the most typical source of voice guiding being started by accident because Accessibility features can be activated with just one button on some of them.
If you mistakenly activate the TalkBack feature, every program that supports it will provide voice instruction. Fortunately, audio description is not available on all television shows.
But don't worry even when accessibility features switch on themselves it's pretty annoying, turning them off is way more simple than you think. Just follow one by one the steps you can find above in this article.
Why is there narration on my Vizio TV?
Well, back in 2017 this company started introducing more sophisticated accessibility features to their televisions, including a feature for people with vision and hearing problems or disabilities so they could also enjoy and experience having a Vizio TV.
The TalkBack feature was one of the new features, and it only worked with words that the television can show on its interface, such as menu items.
So, basically, there is a narration on your Vizio TV because the company decided to be more inclusive with their customers and other people with vision or hearing disabilities.
Also, they took into consideration their elder customers who want to continue using their Vizio TVs but it's difficult for them to read from afar or know where the highlighter is on the TV.
The narrator on the Vizio does not switch off! What am I supposed to do?
According to some Vizio TV customers, the TalkBack feature does not want to switch off on some of their televisions even after they followed the step-by-step guide. This problem can be caused by many reasons such as a system failure or others.
For example, if the menu works perfectly fine and still you can not switch off the audio description, the problem could be caused by a different source or input.
Whether your television it's connected to a cable box or satellite, troubleshoot to see if they are the source of the problem.
To solve any of the problems you can try to reset the system of your Vizio television. If it doesn't work don't worry because resetting will only start your television as if it was new, it will not cause any new problems or damage.
All your customized settings are lost when you reset the TV, so you will have to add them again one by one.
Nonetheless, keep reading, below you will find some steps you must follow in order to reset your Vizio Smart TV correctly to hopefully solve your problem. If the problem is with the TV, use these procedures to reset it to factory settings:
Select System from the menu bar on your Vizio remote.
Press OK after selecting the Reset & Admin option.
Reset TV to Factory Settings is the option. Press OK
Wait for the TV to come back on.
When it reactivates completely, check to see if the narrator switched off and if not do it yourself manually by clicking on the option.
Check under the Settings option if you're having trouble finding the Accessibility feature in the System function.
If you're still having trouble or are unclear about solving this problem. You should read and consult the TV's user manual for instructions or contact your vendor for assistance. Otherwise, the next best thing to do is call Vizio customer service and explain your problem.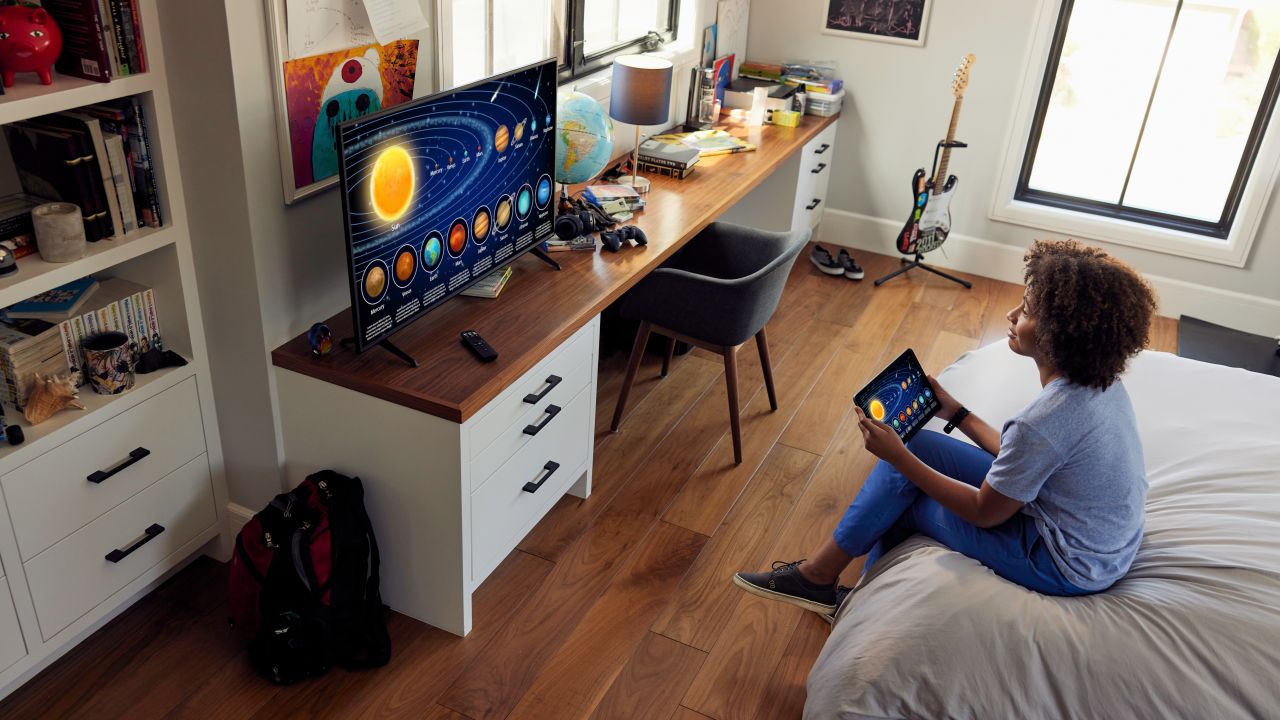 Final Words
Yes, we can benefit from the TalkBack option. However, some people prefer to disable it or turn it off permanently. If you are one of those, just follow this simple step-by-step guide to turn off the narrator on your Vizio TV and that's it!
The narrator on your Vizio Smart TV, also known as TalkBack, is an accessibility feature that can assist you with reading what's on the screen.
You'll hear the narrator or the TalkBack recite whatever is highlighted on the menu if you're viewing a show and toggling through the menu.
As wonderful as it is that the Vizio company added this function, considering and listening to the need of a large portion of their clients, who are over fifty years old. It is a feature that is simply not everyone's cup of tea.
So, if you're seeking a solution to switch off the voice narrator on your Vizion Smart TV, you've come to the right place. Just follow the steps above. Don't get mad, and remember the narrator is there to help and assist people that need it.