Amazon's Firestick is essential in thousands of homes across the world. This device is not only portable but also lets you download thousands of streaming services that you can watch when and wherever you want. However, there aren't a lot of live TV apps on this device, except for Mobdro. If you would like to use this platform, keep reading this article to know how to stop pop-ups on Mobdro, how to install and update it on your Firestick, and more.
Mobdro is a free live TV service that will let you watch any channel from any country you would like. It was originally designed for Android a couple of years ago, but now it can also be used on Firestick, though it isn't available on any of the app stores. How to stop pop-ups on Mobdro Firestick
Since Mobdro is free, they have to support their platform somehow, like with ads. These ads tend to pop up while you are watching TV, so they can be pretty annoying. Still, to stop pop-ups, you'll have to get a premium subscription, you can do it with the help of the following steps.
To start the process, you have to enable apps from unknown sources:
First, you have to make sure your FireStick is connected to your TV through the HDMI input.
Then open the Firestick and go to the home page.
Now click on the gear icon, this way you'll open the Settings.
Look for the My Fire TV option.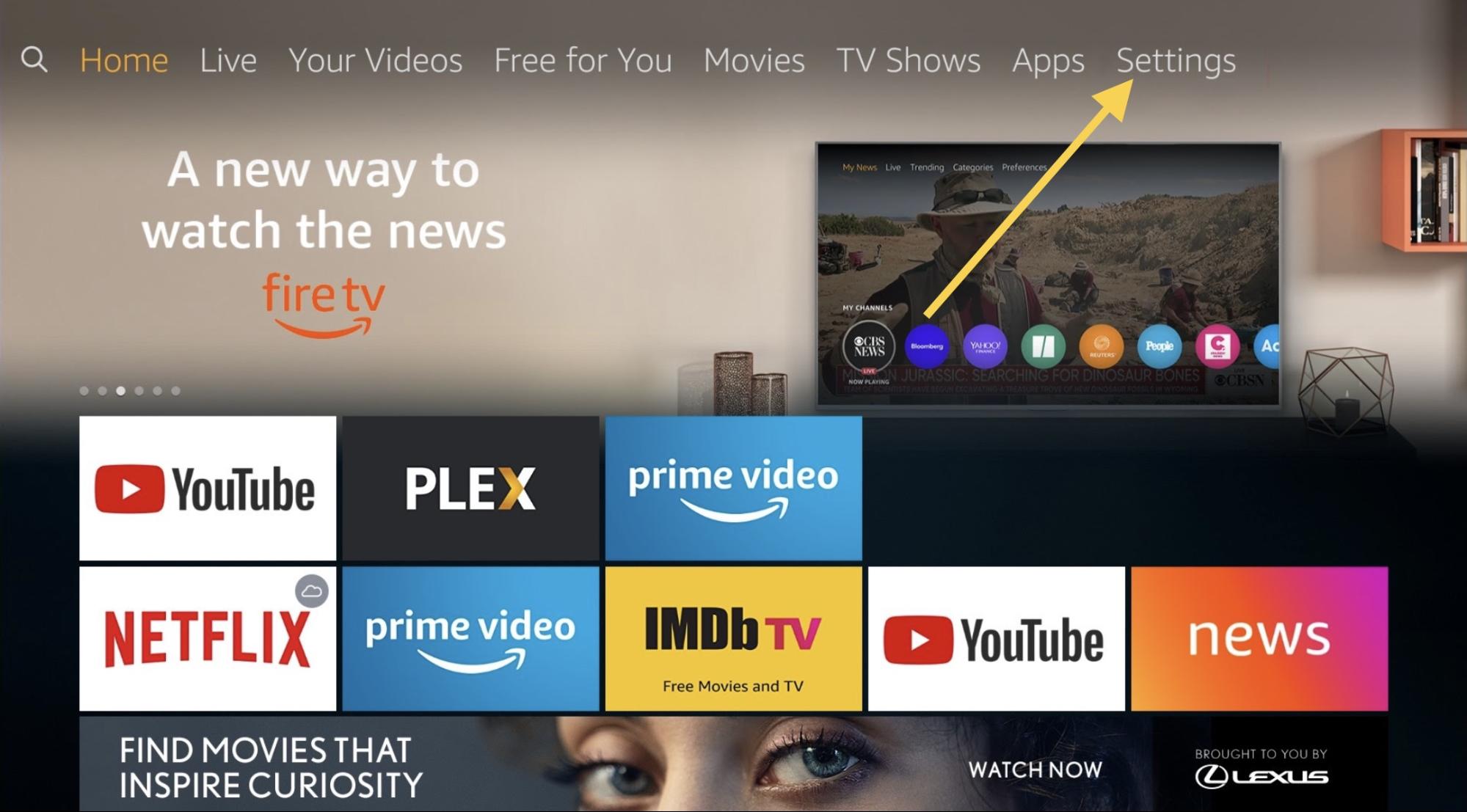 In the new menu, select the Developer option.
Next click on Apps from Unknown Sources. This will concede permission to all the apps you install to act on your device.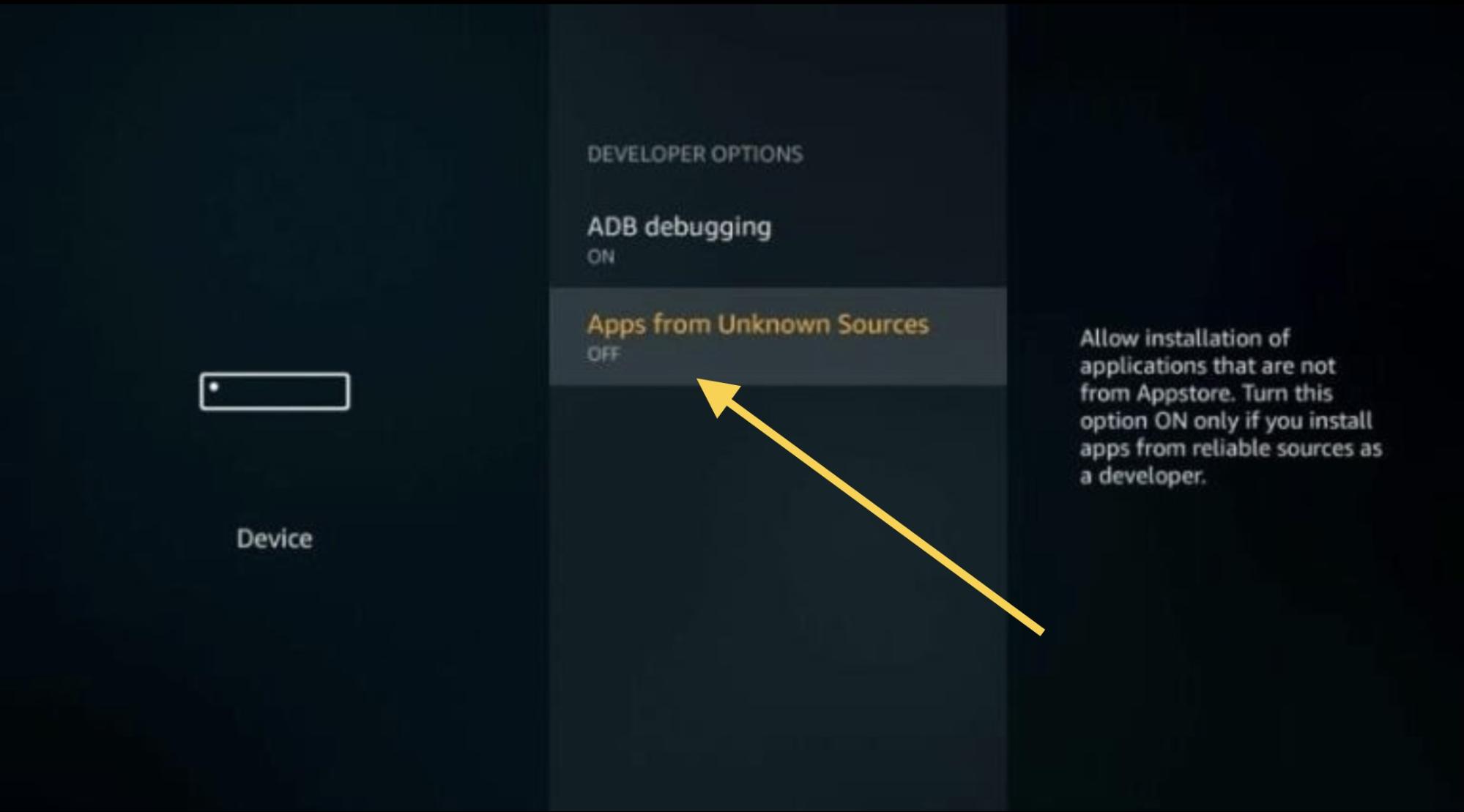 The next thing to do is install the Mobdro app, for this, you have to download the APK for this first. For this, you can use a third-party app, such as Downloader:
Open the Downloader app.
In the box, enter this link https://mobdroforpctv.com/mobdro-apk-for-android-download-free/ this will give you the latest version of Mobdro.
Click on the Go button to start the downloading.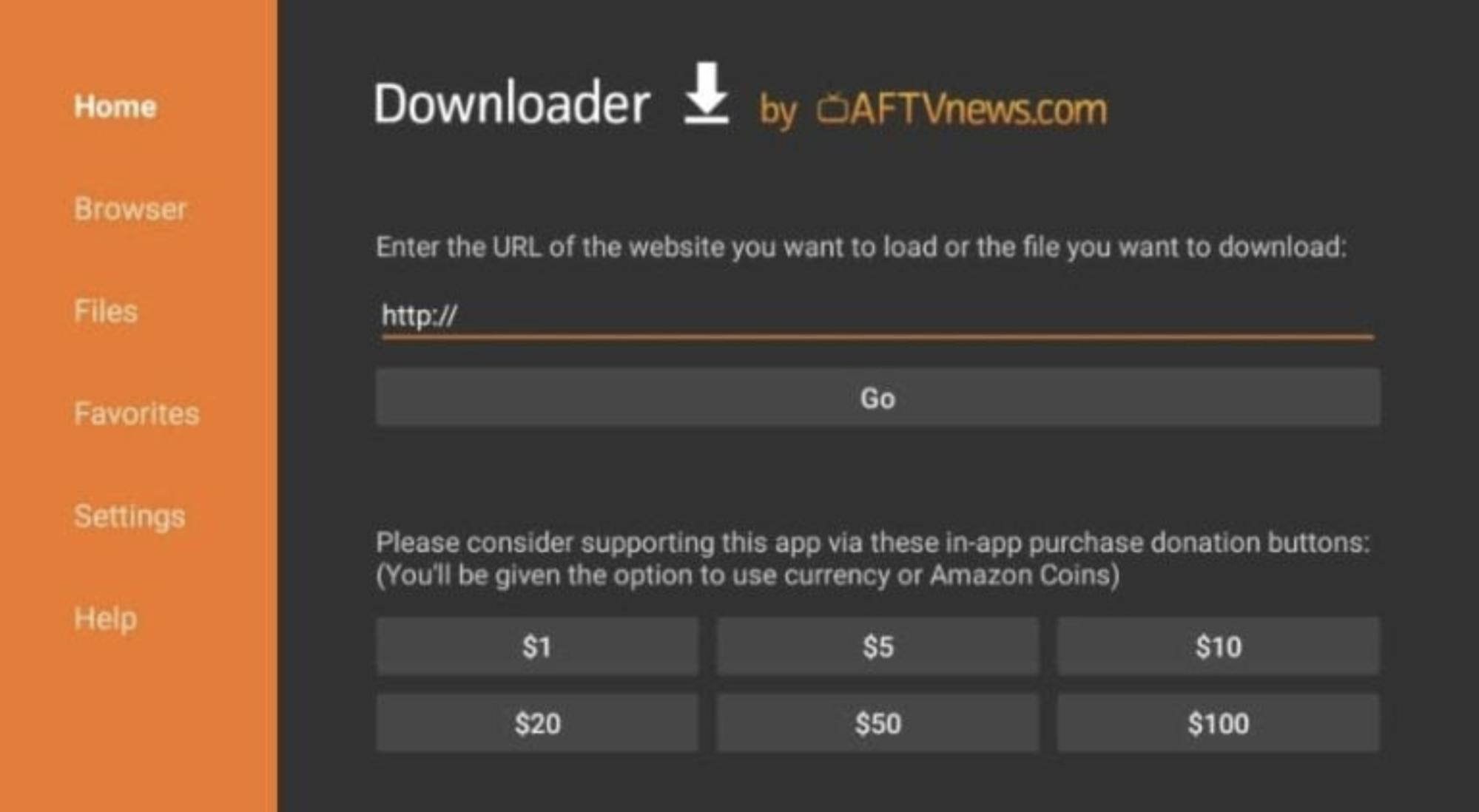 After a couple of minutes, the APK should be downloaded to your Firestick. When it is ready, it will show you an alert.
Tap on the Install button.
When it is installed, tap on Done. This will take you to the file and you will see if it's ready.
Now you can look for Mobdro among your apps.
Once Mobdro is all set up, you can start using it for free, but if you would like to stop the pop-ups and ads, you should do this procedure:
Open the Mobdro app.
On the main page, click on the app logo that is located in the top left corner.
Look for the option that says Go Premium and select it.
Submit your information to get a subscription.
Once they charge you, you will have the ad-free version of Mobdro, and you can enjoy all the content.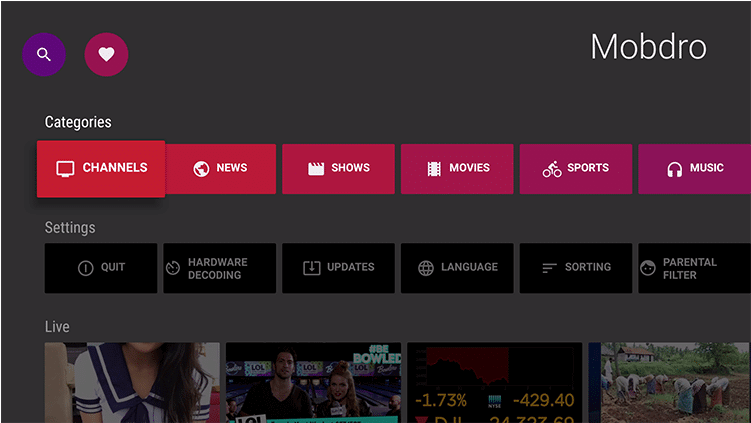 Tip: you can follow this same procedure if you would like to use Mobdro on another Android device, such as your phone or a tablet.
How to get Downloader
In case you still don't have this app on your Firestick, here's a quick recap on how to get it:
Go to the app store on your Firestick.
Look for Downloader.
Click on the icon of the app.
Tap on Download, and wait until it is completed.
Open the app to launch it, and accept all permissions.
Tip: when you want to download things from this app, you have to make sure your Firestick accepts unknown sources, as we explained earlier.
How to update Mobdro Firestick
You know how to install it and how to block their ads, but maybe you still need some help to update Mobdro on your Firestick. The process is similar to updating one of your regular apps, if you don't remember how to do it, you can do it this way:
Click on the Apps icon on the main page of your Firestick. This section will show you information about the apps on your Firestick.
Look for Mobdro and press the menu button on your remote.
In the new menu, click on the More info option.
If there is any update available, you can choose to do it now.
This method would be helpful if the app isn't set up to be automatically updated.
Is Mobdro legal?
Since Mobdro isn't available in the official Amazon app store, it creates a lot of suspicion among new users. This app works as an IPTV, which means Internet Protocol TV, just like many other apps. Mobdro doesn't offer any original content but rather works as a platform to watch content from other places.
Mobdro will give you access to an infinite amount of channels, starting from news, passing through music and sports, all the way to movies and series from all over the globe. Other great features are that it can be streamed in different languages, it recommends certain content according to your likes, and you can mark your favorite channels and programs to watch.
Still, Mobdro has battled a lot of legal and copyright issues in the past, so it is most likely that the platform would be eventually shut down. That doesn't mean it isn't safe for its users, since most of the people who have used it have had a pleasant experience. To conclude, Mobdro stands in a grey area when it comes to legal matters.
However, if you still aren't sure about Mobdro, or didn't like it that much, you can always try some of the next alternatives that would offer you similar content:
Pluto TV: the greatest thing about this app is that it is completely free and contrary to Mobdro, it doesn't have a lot of ads. It is 100% legal and can be found on all the app stores, and works on all devices.
Kodi: this one is extremely popular and has nothing but good reviews. It is very similar to Mobdro, and also needs to be installed through Downloader or a similar app. It also works as a media player, not only as a streaming service, but it doesn't have live TV.
ThopTV: lastly, ThopTV will work better for you as long as you reside in the US, Europe, or the Middle East, otherwise, you can always use a VPN. This app is free, all of the thousands of premium channels their offer can be enjoyed without a subscription.
How to block ads on Firestick using Blokada.
There are other apps on Firestick that have constant pop-ups that interfere while watching shows and movies. You can try to stop them using an app called Blokada, this program works as a VPN and filters traffic that will keep ads out of your way, here's how you can do it:
Once you have apps from unknown sources through the settings of your Firestick, go to Downloader and look for the APK for Blokada on the browser.
Install it and wait until it is ready to open it.
Now, launch it by entering the app.
On the main page of Blokada, you will see the predetermined preferences, like Ad blocking, DNS, and Blokada Tunnel.
Click on the Power button to turn it on.
Next, try using an app that usually has a lot of ads to make sure Blokada is working.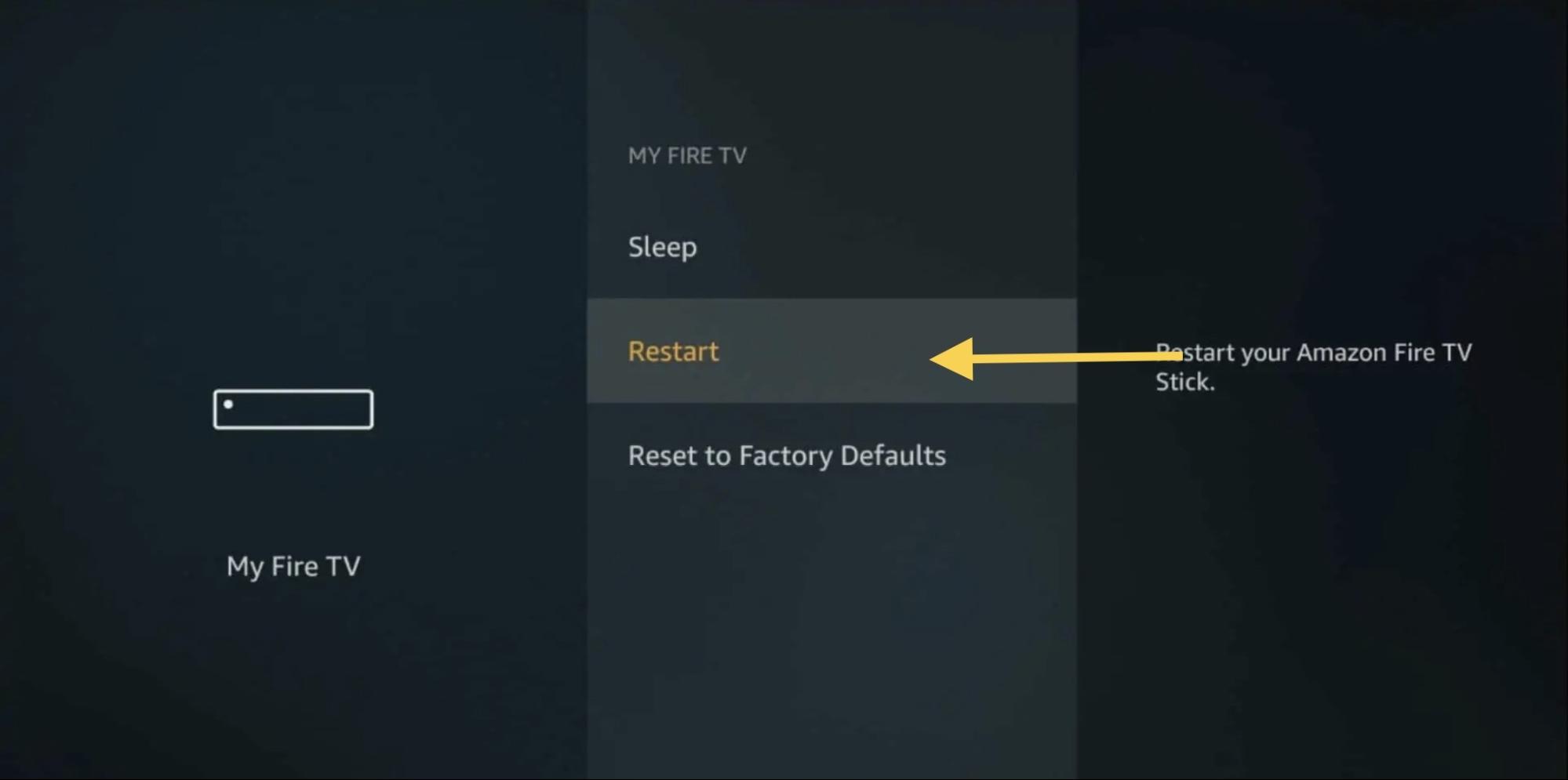 If your Firestick won't stop buffering
Something that is equally annoying to pop-ups, is when your Firestick is buffering. There could be a lot of reasons why this happens, here is a quick summary that could give you a solution to this issue:
Hardware limitations: this one is an external problem related to your Internet network, so you will have to reboot your router to fix the connection. Also, if your Firestick is the only device in your house that has a slow internet connection, maybe the distance between the router and the Firestick is too far.
Your Firestick is low on storage: this is one of the most common things that cause Firesticks to run really slow. You can try deleting apps that you don't use, going to the Settings section to erase all of the cache storage, forcing the closure of the apps that are running on the back, or making sure that there aren't any pending updates.
Your Firestick is overheating: this would be a big problem because it will affect the device itself other than the system or the apps. Maybe rebooting the Firestick by restarting it could help, but if the problem persists you should take it somewhere to check it.
Final Lines
Fortunately, Firestick is filled with content for everyone, you just have to know how to get it. We recommend you keep the Downloader app on your device in case you want to get another app that isn't available on Amazon's app store, also, remember to delete the APK file once the program is set up so you don't run out of storage.
As we mentioned earlier, Mobdro is a great alternative to regular TV services, or streaming platforms, so you won't regret downloading it to your Firestick, especially after you have given it a free try. Then, if you really enjoyed it, you can get a subscription to get rid of the ads just like we explained.
More Posts for You: