NFL Network on Spectrum: NFL or National Football League is one of the most prominent options for the best possible experience in terms of the highly celebrated leagues in the US. You would not find anyone who is not watching or following an NFL league.
NFL Network is ideally aired across multiple channels in the United States. But, having a dedicated channel for the NFL network can indeed prove to be a great option in the long run. If you are on Spectrum and checking out the NFL network on Spectrum, the details here can prove to be quite practical.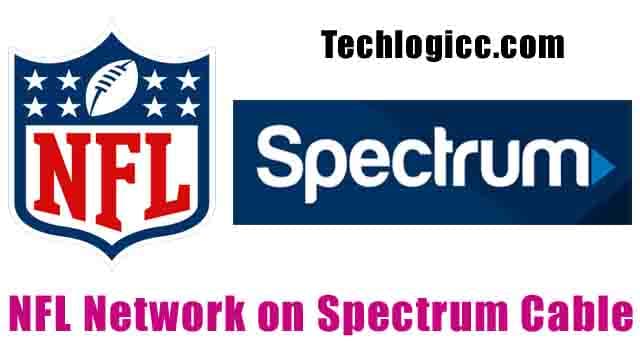 What channel is the NFL Network on Spectrum?
The Spectrum NFL package is available on different channel numbers and it will be dependent on the area you are in. The channel lineup or channel number of Spectrum NFL network can be checked from the following table –
| | |
| --- | --- |
| City, State | Channel |
| Jackson, TN | 22/826 |
| Tri-Cities, TN | 22/826 |
| Youngstown, OH | 87 |
| Columbus, OH | 547 |
| Brooklyn, NY | 310 |
| Lima, OH | 88 |
| Los Angeles, CA | 310 |
| Zanesville, OH | 346 |
| Orlando, FL | 101 |
| Green Bay, WI | 346 |
| Appleton, WI | 346 |
| Madison Area, WI | 15/669 |
| Milwaukee, WI | 346 |
| Grand Junction, CO | 38/625 |
| Montrose, CO | 20/625 |
| Yuma, AZ | 310 |
| Great Falls, MT | 17/625 |
| Billings, MT | 17/625 |
| Laurel, MT | 17/625 |
| Missoula, MT | 14/625 |
| Mankato Area, MN | 16/802 |
| Rochester Area, MN | 16/802 |
| Lincoln, NE | 99 |
| Scottsbluff, NE | 16/802 |
The Popular Shows on NFL Network
The NFL network Time Warner channels show a wide range of programs that cater to the Football lover globally. If you have subscribed to the NFL network on Spectrum, you can get access to the following popular programs –
Thursday Night Football
Thursday Night Football has been one of the most watched top five sports shows on TV. It does broadcast almost all the games and game shows produced by NFL Network and CBS Sports. It does feature a total of 13 matchups and has been a hot favorite with sports fans.
NFL Total Access
If you are an NFL lover, you would find NFL Total Access packing all the enjoyment for you. You can get access to all the details about NFL teams, drafts, and results. There are several debates held to explain and analyze different team performances. You can also watch the show on Sky Sports.
NFL Fantasy League
The discussion on the Spectrum NFL network cannot be complete without mentioning the NFL Fantasy league. It lets you create your own league that runs parallel to the actual league. The Fantasy league runs a simulation of the game in tune with the actual game. You can either win or lose with your drafted team.
What gets you addicted to the NFL Network on Spectrum?
The best part with NFL is that it lets you enjoy all your shows and provides you access to everything in one place. Great sportspersons, their records and scores, and every other trivia information are what would provide you access to an enhanced experience in achieving the best of everything.
You can look forward to the star-studded gaming experience that provides the best ever experience on the Spectrum NFL package. That would ideally make the NFL network a must have a channel on your Spectrum subscription. If you want to get NFL Network Time Warner channels on Spectrum, you can either go with the Spectrum Silver Package or the Spectrum Gold package. It is not available as part of the Spectrum Select plan, and if you are on the Select plan, you will need to add it as an add-on channel.
A Few FAQ's
How can I watch NFL on Spectrum?
To get NFL Network on your TV, you need to subscribe to the Spectrum Silver package or Spectrum Gold package. With the NFL network on Spectrum, you can definitely watch and enjoy the progress and performance of your favorite team.
How much is the NFL package on Spectrum?
Spectrum offers NFL Network on Silver and Gold packages. You will need to spend $ 69.99 and $ 89.99 per month.