Spotify Not Playing Songs: Spotify has been one of the unique options and it has been one of the excellent options for listening to your favorite music. While Spotify has been one of the unique and excellent music streaming services, there are some situations where you would find Spotify not playing songs. How to fix Spotify songs not playing? Let us check out the best options to find out.
To get rid of Spotify not playing songs problem, several possibilities and quick solutions are available. While there are many reasons that can cause Spotify not playing tunes, you need to identify what possibly causes the problem.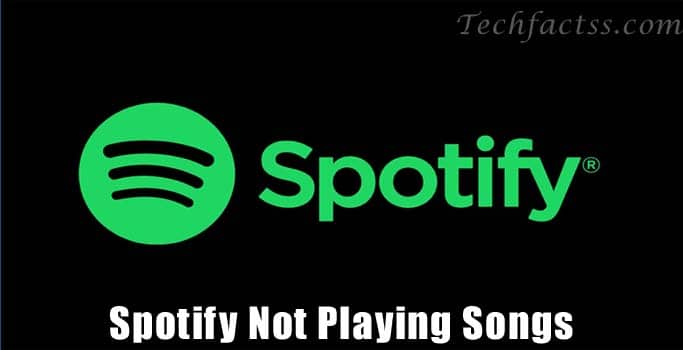 How to fix Spotify Songs Not Playing?
It is quite difficult to find when and why Spotify can get into trouble. There can be several issues that can include subscription issues, connectivity problems, corrupted files, and a simple application malfunction.
We thought of several options to fix why Spotify doesn't play the songs. This would be applicable to fixing the situations where Spotify won't play certain songs or Spotify doesn't play any of the songs at all.
Fix 1 – Restart Spotify
It is not uncommon to find Spotify not playing songs. The app can have several issues that can make it stop working. Since there is no way to analyze what exactly is causing the issue, it would be practical enough to restart Spotify.
A simple restart refreshes the system and resolves the issue of Spotify songs not playing on your device. If the issue is not severe and does not involve any other complications, you will find your Spotify app begins working as usual.
Fix 2 – Reboot your Device
Rebooting your device can be yet another prime solution that can resolve the issue of Spotify won't play certain songs or even all songs. As with the issues with the app, restarting can also fix the issues in the device and help you get your Spotify app back into action.
Fix 3 – Change your Subscription Level
Have upgraded to a premium account recently? The change in the subscription level can also be helpful in answering your query – why can't I listen to some songs on Spotify. You may also find the issue when you downgraded from a premium version to the free plan.
If you wonder this is the reason for Spotify not playing songs, change the settings for music quality. Music quality is available at High Quality only for the premium users. If you have downgraded your premium version to free, changing the music quality can help you get Spotify working.
Fix 4 – Not Much Space on your Device
If you are a premium user, you might have downloaded a lot of files and there may be no space on your device. This can prevent Spotify from downloading the content or even playing it. You can simply remove the files on Spotify to resolve the issue that Spotify won't play certain songs.
Go into your Spotify app and under the settings, choose Local Files. Turn off the local files and then close Spotify. Once done, simply reboot Spotify, and you are done. Try checking if it solves the issue of Spotify songs not playing.
Fix 5 – Resync Spotify
This can work if you are using Spotify premium. If you have configured Spotify to listen to the songs offline, you will need to connect to the internet. If you have not connected to the internet for more than 30 days, your downloaded music may not play.
Connecting to the internet and resyncing Spotify can be helpful in resolving the issues you may have. Make sure that you connect to the internet once at least once every 30 days.
Fix 6 – Disable or Enable Crossfading
Crossfading is a feature that helps you have a smooth transition between the songs. There are times when you may need to enable or disable the crossfading. Resetting crossfading can be helpful in eliminating the playback issues on Spotify.
You can do this through the following steps –
Launch Spotify and login to your account
Under Settings, choose the option for Show Advanced Settings.
Locate the option for turning off crossfading and check if it resolves the issue in your case.
Fix 7 – Update your App
An outdated Spotify app can be a prime cause for the issues you may be facing and can result in Spotify not playing songs. Check if your Spotify version needs an update. You can simply head over to your app store to find if there is any update available. If there is an update available, apply it and check if the issue has been resolved.
Fix 8 – Reinstall Spotify
If everything fails, the best option would be to uninstall Spotify and reinstall it. Make sure all the files related to Spotify are deleted along with the app. The best way would be to delete all the files related to Spotify on your device and reinstall your Spotify app.
Well, those were a few of the fixes that should resolve the issue where you find Spotify won't play certain songs and help you answer your question – why can't I listen to some songs on Spotify?
More Related Posts