Have you ever wondered how to transfer photos from Droid Turbo to PC? Are you a Motorola enthusiast? Then this is the right place for you.
About Droid Turbo
The Droid Turbo is a high-end smartphone developed by Motorola Mobility. This cell phone maintains a similar design shape to its predecessor, the Droid Maxx, with new durable ballistic nylon or metalized glass fiber reinforced with Kevlar as the materials offered. Motorola DROID Turbo Android Smartphone was launched in October 2014.
It has a 5.2 inches WQHD, 1440 x 2560 pixels Super AMOLED display with a pixel density of 565 PPI. Coming to cameras, it has a 21 MP rear camera and a 2 MP front camera for selfies. It has a micro-USB port for data syncing and charging.
There is an accelerometer sensor present on the Motorola DROID Turbo. It is a single SIM smartphone with support for 4G LTE, NFC, Wi-Fi, Bluetooth, and GPS too.
The Motorola DROID Turbo runs on Android OS, v4.4.2 (KitKat), planned to upgrade to v5.0 (Lollipop) and all this is powered by a 3900 mAh battery. It measures 143.5 x 73.3 x 8.3 – 11.2 mm (height x width x thickness) with a total weight of 169 grams including battery.
How to Transfer Photos or Videos From Droid Turbo to PC
Connect the device to the computer using the included USB cable.
Slide the notification area down by dragging it from the top of the home screen.
Tap the USB icon to bring up options.
Select "Media device (MTP)". The Droid Turbo will mount to your computer. it will be listed as "XT1254" under "Computer" in Windows, or on the "Finder" in Mac OS X.
Open the "XT1254" option, then the "DCIM" > "Photo" for pictures. Open the "DCIM" > "Video" for videos.
Drag and drop items from the Camera folder to the desired location on your computer. I like to copy mine over to the Windows Pictures and Videos folders respectively.
If you followed these steps as you should, you've successfully transferred pictures and videos from your Droid Turbo to your PC. Be sure to properly eject the device before unplugging the cable.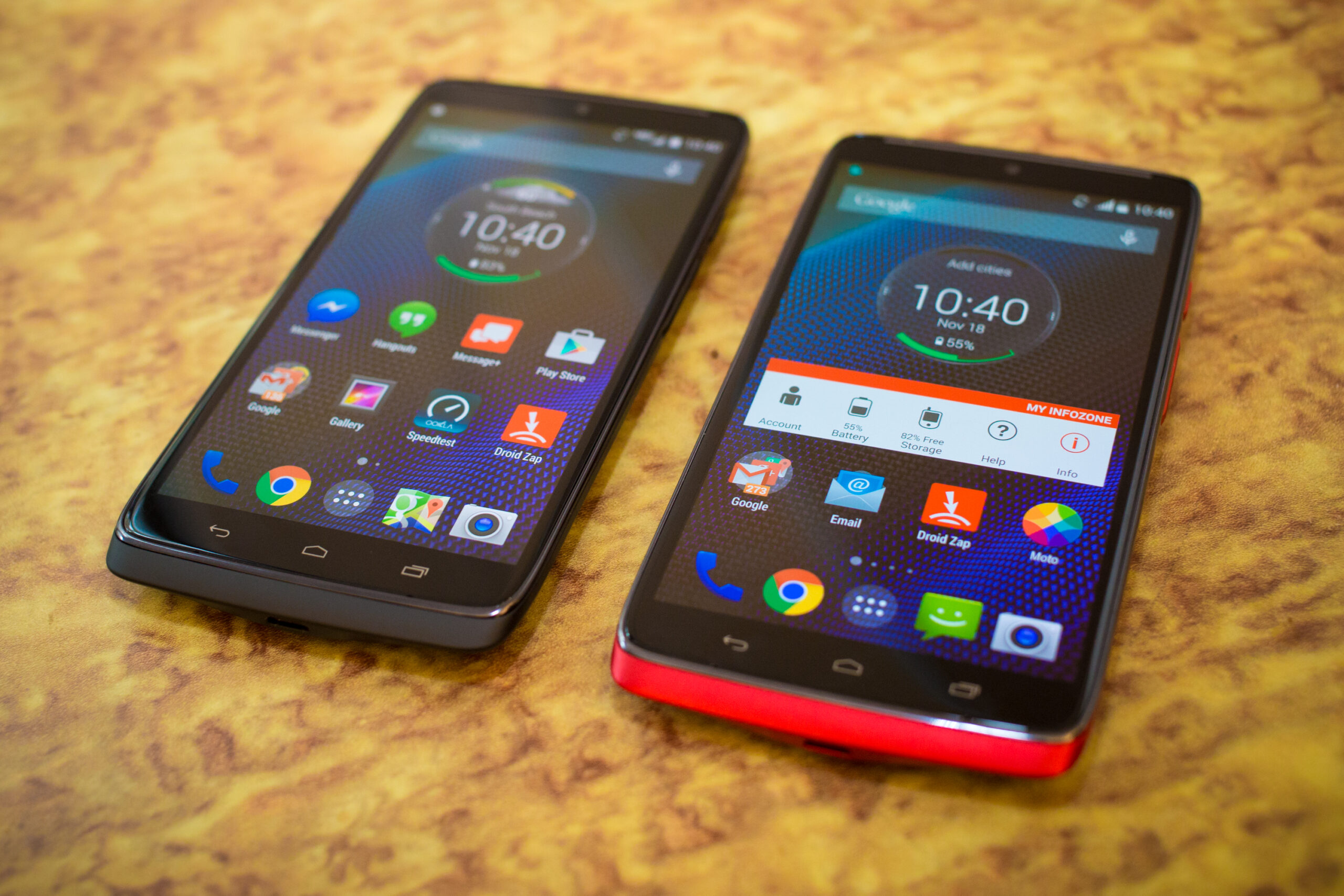 The reasons for its hype
The Droid Turbo battery life is 48 hours and it offers convenient wireless charging. The phone comes with a Turbo Charger which is Motorola's fastest charger ever and includes Qualcomm Quick Charge 2.0 technology and 15W of power. Just 15 minutes of charging delivers up to 8 more hours of battery life.
Strong but lightweight
The Droid Turbo is made with Metallized Glass Fiber, DuPont Kevlar Fiber, Scratch-Resistant Corning Gorilla Glass 3, and a water protectant nano-coating. All this and it still weighs in at only 5.96 oz. It also comes with Droid Turbo Screen Assurance which means if the strengthened display becomes damaged within the first two years, you can replace it once for free.
Moto Assist
With this feature, your Droid Turbo knows whether you are in the car, at home, or in a meeting and then adapts to your situation. It will respond to your voice and hand gestures and will show you important info even when the display is off.
Other features include: setting a custom phrase like "What's Up?" to hear notifications upon start-up or "Voicemail" to hear your voicemail messages. It can also keep your phone quiet at night while you sleep, launch the camera with two flicks of your wrist, and more.
21-Megapixel Camera & 4k Video recording
Don't miss a thing with the 21-megapixel camera. Even if your phone is asleep you can activate the camera and take clear photos with a twist of your wrist or a tap on the screen. You can take videos in 1080p, SloMo, or 4K video. You can even capture a still shot while recording a video – simply tap anywhere on the screen while taking a video. A very handy feature!
It also features a Multi-shot where you touch and hold the camera screen to take a photo burst. The Droid Turbo automatically creates a highlight reel of selected movies and video clips. You can also customize the highlight reel by choosing different photos, videos, music, and the reel length. A great way to relive all those fun memories!
Droid Zap
Share pictures and videos with people around you by using a two-finger swipe. From the picture gallery simply select the picture you want to share, place two fingers on the picture and swipe up, and tell your family and friends you've sent the picture.
To receive Zaps after your family member or friend has told you they sent you a Zap, place two fingers on the empty space on the home screen and swipe down.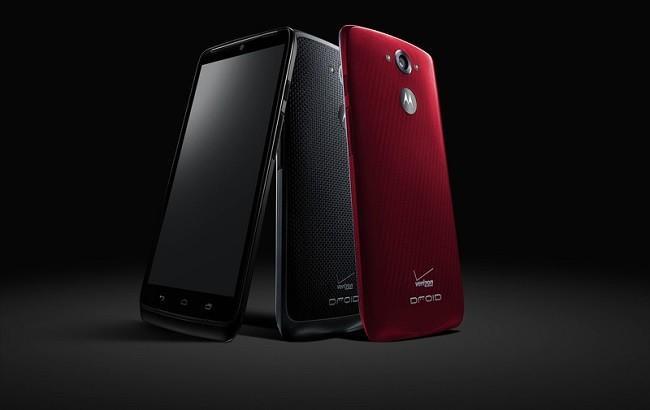 Many people characterize it as a powerful Droid with an enduring battery, at the right price. Although the Motorola Droid Turbo's main draw is its battery life, that is only one part of its story. The bigger picture here is the value you get from a phone that's positively jammed with high-end specs and some useful software conveniences.
Like a lot of top-of-the-line phones these days, it has an eye-watering 1,440p HD display and all the specs to impress. Motorola's excellent software is always listening for your command, and a fast-charging 3,900mAh battery is icing on the cake. However, the Turbo is heavy, and it's unsettling how quickly it overheats. The 21-megapixel camera menu also takes some getting used to if you're new to the stock Android controls.
Compared with other top-of-the-line handsets on Verizon, the phone (which is exclusive to the carrier) scores high, though there's something about the design we just don't love. Those looking for a long-life battery on a "smaller" screen find it here, but buyers seeking a more ergonomic handhold should look to a phone like the Moto X instead.
A little bit of history
The company Motorola was founded in 1928 in Chicago by brothers Paul and Joseph Galvin as the Galvin Manufacturing Corporation. Its first product was the "battery eliminator," a device that connected direct-current, battery-powered radios to the alternating current then found in almost two-thirds of U.S. households.
The Motorola, Inc. Legacy Archives Collection (1928-2010) will be shared by both companies and will continue to reside in Schaumburg, IL. The Legacy Archives Collection is still actively managed and continues to acquire materials created before the separation.
In 1930 Galvin Manufacturing Corporation introduced the Motorola radio, one of the first commercially successful car radios. Company founder Paul V. Galvin created the brand Motorola for the car radio—linking "motor" (for motorcar) with "ola" (which implied sound). Thus the Motorola brand meant to sound in motion.
In June 1955, Motorola introduced a new brand logo, the stylized "M" insignia, or "emsignia." A company leader said the two aspiring triangle peaks arching into an abstracted "M" typified the progressive leadership-minded outlook of the company.
The 1960 Motorola Astronaut television, a 19-inch model, was the world's first large-screen, transistorized, cordless portable television.
In 1970 Motorola formed the Science Advisory Board Associates (SABA) to recognize the outstanding technical contributions of exceptionally creative Motorola engineers and scientists.
On April 3, 1973, Motorola publicly demonstrated the world's first portable cellular telephone and system. The first public calls using Motorola DynaTAC (DYNamic Adaptive Total Area Coverage) technology occurred in New York City.
Motorola transponders were used aboard the historic 1975 Apollo-Soyuz "Handshake in Space" docking mission. The American and Soviet space teams met in Earth's orbit to test an international docking system and joint flight procedures.
In 1984 Motorola's DynaTAC 6000X vehicular cellular telephone featured a 14-digit LED display, 99-number phone book, programmable keypad, and alert mode that signaled incoming calls by activating the vehicle's horn or lights.
Motorola was a sponsor of the experimental 1980 Ahwatukee home in Arizona, USA. Motorola technologies controlled information, security, entertainment, electrical, environmental, and energy management systems for the home.
In 1995 Motorola introduced the world's first two-way pager, the Tango two-way personal messaging pager. It allowed users to receive text messages and email, and reply with a standard response. It also could be connected to a computer to download long messages.
In June 2000, Motorola and Cisco Systems, Inc. supplied the world's first commercial GPRS (General Packet Radio Service) cellular network to BT Cellnet in the United Kingdom. The system used the world's first GPRS cellular phone, the Motorola Timeport P7389i model.
The 2000 Motorola Accompli A6188 phone used a touch-screen display with Chinese handwriting recognition technology. It included an electronic organizer, an English/Chinese dictionary, and Internet access capability.
The brand introduced its first 3G (third-generation) cellular phone, the A830 model, in 2002. The A830 phone allowed users to make voice calls while sending or receiving data and to capture and send images and short video clips.
In 2005 the company introduced the GSM model C115 cellular phone in India which was priced below US$40 and included features such as text messaging and long battery life. The GSM Association selected Motorola as the first handset provider for its Emerging Market Handset (EMH) Program.
Today
This company and leader brand have been in the market for 93 years now. And the Droid Turbo mobile is one of its most successful products in the market.
Final Lines
Motorola is one of the most popular cell phone brands and its growth is exponential. It has proved to its users the trust and strength of its products offering high-quality experiences.
With almost a century in the market, the brand hasn't stumbled, not even once. Its name means reliability to its users and it seems to be a reality that will endure over time due to its continuous technological advances and cutting-edge proposals.
More Posts for You: