Deslide: There are several websites that showcase slideshows on their website. While it can be an effective option for the communication and sharing of your information – at times, you may end up getting disturbed with a huge number of slideshows that can reduce the flow of your reading the website. That is exactly when you would want to remove slideshow from the website.
Why do Websites use Slideshows?
A slideshow can be an excellent means of getting good traffic on search engines. It can be an excellent option to get better results in Google Analytics. Essentially speaking, it is all about clicks, and that is precisely why websites resort to ideas like slideshows.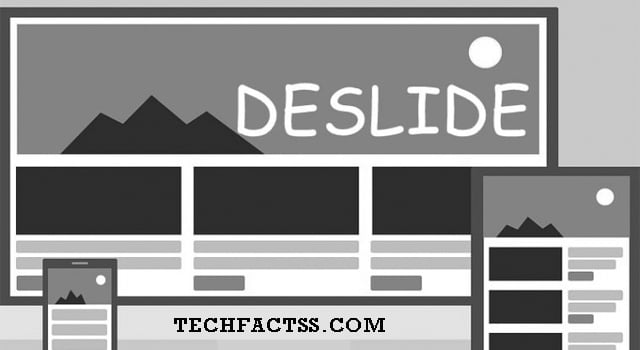 As you may have noticed, you will be served an ad after a few pages in the slideshows. This is known as a clickbait technique to gain clicks. You cannot get past a certain ad; you would not be able to reach the next page of the slideshow.
How to Remove Slideshows from a Website?
There are several methods you can use to deslide the website. Let us check out a few options one by one so that you can efficiently deslide a website.
Method 1

– Use a website application to Deslide Website

You can check out a host of web applications that can be helpful enough in removing the slideshow from the website. One of the best options from this perspective is Deslide Clusterfake application.

The web application is quite simple and easy to use. You just need to enter the URL of the website to deslide it. The rest of the task is taken care of by the web application itself. You do not need any sort of technical expertise for the purpose. Go to your website that you want t deslide and copy the URL of the page that contains the slideshow. Visit the site http://deslide.clusterfake.net

Locate the box that reads Slideshow URL and paste the URL you just copied. Once done, click on Deslide. You can choose the format for the output file if you want to under the Display box or leave the default.

That does it. You can have access to the output format without the slideshow.
Method 2 

– Use Deslide Chrome Extension

Just like you have many web applications to deslide a website. You can check out the PageZipper Deslide Chrome Extension. To begin with, you need to install the Chrome extension on your device.

Follow the steps here –
Launch the website URL that you want to deslidify.
Click on the extension.
That does it; You do not need to do anything else. The extension will deslide the website, and the content will be shown.
Please note that the PageZipper Chrome extension will not deslide the website that uses JavaScript. For all the websites, it should work effectively enough.
Those were a few select options you can use for deslidifying a website if you think the website in question has too many annoying slideshows. These two methods should work effectively to remove a slideshow website with a few simple steps.
More Related Posts: