Netflix on Nintendo Switch: The Nintendo Switch does have a huge number of followers and fans. It is known for a host of capabilities and has been something that you would have loved to get Netflix on Switch. The online capability offered by Switch and a huge collection of games would be what should make it one of the prime choices to go with.
Despite a huge lot of options and functionalities that the tool comes with, it may be a huge omission that fans have witnessed – the lack of a Nintendo Switch Netflix app. This is perhaps why users around the globe have been looking for options on how to get Netflix on Switch. Let us try to answer this query.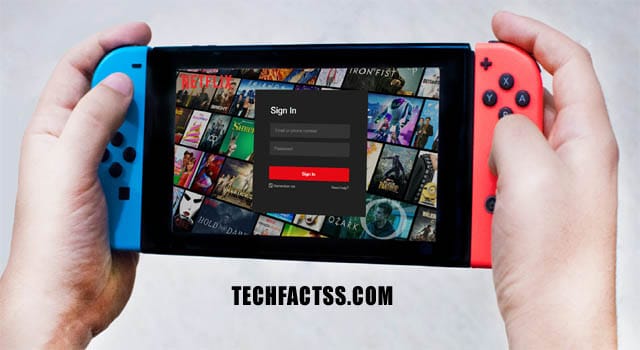 ExpressVPN Black Friday / Cyber Monday Special Deal:
After trying out several free and paid VPN services, we recommend you to use ExpressVPN. It is regarded as the best VPN to safeguard your privacy. While purchasing the ExpressVPN, make sure to select the annual plans rather than selecting the monthly plans. You will also get a 49% instant discount on the 12 Months Plan. Moreover, you will also get 3 extra months free with the 12-month plan.
All plans are covered by a no-hassle 100% money-back guarantee for your first 30 days of service.
Netflix on Nintendo Switch – An Unanswered Question
Ever since Nintendo Switch was launched in 2017, fans have been looking ahead for media entertainment on the Switch. But, only Hulu and YouTube have been added so far and the absence of Netflix has been one of the serious concerns ever.
Can you watch Netflix on Nintendo Switch? Well, not officially. You can now get access to the Nintendo Switch Netflix app, but there may be a catch here.
The modding community at the XDA developers have been able to come up with an enhanced option. This method should be able to help you get access to Netflix on Nintendo Switch. Not only Netflix, but you would also find it offering you access to a huge lot of apps as well.
You would need to install Android OS on your Nintendo Switch and since Netflix can work efficiently on an Android, you would be able to run Netflix on Switch. In addition to the Nintendo Switch Netflix app, you should also be able to run other apps such as Chrome, Spotify, and other services as well.
But there is a catch here – Your Nintendo Switch will be converted into an Android tablet. You may not be able to run the apps that need access to the built-in camera, microphone and GPS would not work on your Nintendo Switch anymore. The Joycons will not work on every application. They would work with some while failing to do so on others.
If you are wondering how to get Netflix on Switch, you would need to step into the boots of a modder and be ready to experiment on your Switch. If you want to check out how to install Android on Nintendo Switch, you can check out the XDA Developers trick here.
Setup Nintendo Switch on Your TV
Step 1: Open the back cover of the Nintendo Switch Dock.
Step 2: Connect the USB plug from the Nintendo Switch to the AC adapter and then connect the other end of the AC adapter to a wall outlet.
Step 3: Connect one end of the HDMI cable into the terminal of HDMI OUT and then connect the other end into an HDMI port on your TV.
Step 4: Turn on the TV and choose the correct HDMI input.
Step 5: Launch Nintendo Switch on your TV and open the home menu option.
Steps to Install Netflix on Nintendo Switch
Step 1: Once the Nintendo Switch is launched on your TV, open it with its login credentials
Step 2: Go to the home screen and select the e-shop icon
Step 3: Once the e-shop store is opened, select the box next to the search bar to get the on-screen keyboard.
Step 4: Enter Netflix on the search box and then click OK.
Step 5: Select the Netflix app from the search result.
Step 6: Install the Netflix app and sign in with your Netflix id to enjoy endless streaming
Final Words
Before we conclude, let us warn you that while the steps herein would help you get Netflix on Nintendo Switch, it is NOT an official option. We advise you to proceed at your own risk and take every precaution while handling this modding activity.
Maybe we would soon be able to find the Nintendo Switch Netflix app through the official means quite soon. We do not find any reason not to expect the official launch. However, neither Netflix nor Nintendo is coming up with any update and until that time – the hack we just discussed is perhaps the only option.
More Related Posts