We all know what DirecTV is. Many of you wanted to know how to Install DirecTV App on Firestick. 
It is a streaming television service launched in 1994 for which you get a subscription to watch TV programs, movies, sports events, and news from a wide variety of cable channels? DirecTV has been continually evolving. For this reason, in 2016, the DirecTV app was released, making it available on iOS and Android.
The DirecTV app is also available for Amazon Firestick, making it more accessible and enjoyable to watch from the comfort of your home, whenever you want, live or on-demand.
However, many DirecTV users want to know how to install the app on their Firestick device; this guide is just for you! This guide will cover how to install and watch your DirecTV on Firestick and do it in just five minutes, which is easy and fast.
For people wondering what is DirectTV anyway? Let's say it's a top-rated service that gives users the ability to watch live TV and on-demand content, usually related to sports events but not limited to only. 
Things you will need to install the DirecTV app on Firestick:
A compatible Amazon Fire TV or device.
Check your WiFi connection or data connection to connect ( pretty obvious, we know )
An active Amazon account.
DirecTV Stream account.
DirecTV Stream App.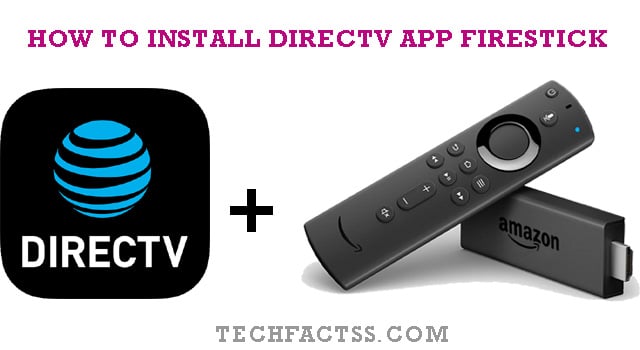 How to Install DirecTV App on Firestick?
The DirecTV app is available on Amazon Firestick and downloaded from the Amazon App store. You do not need to sideload it from any third-party app stores or APKs.
The steps involved in installing the DirecTV app for Firestick would include the following steps –
Step 1: On your Amazon Firestick, search for the service in your App store.
Step 2: Type in DirecTV STREAM in the search bar and search for the app.
Step 3: When you find the DirecTV STREAM suggestion, click on the option to begin installing it.
Step 4: Click on the option Get to begin the installation process.
You will need to install the app using the regular option to install any app. Once the app is installed, you can either sign up if you have no account registered on the DirecTV service or log in to your account if you already have one.
How to use DirecTV Now on Firestick?
Using your DirecTV app for Firestick can be one of the excellent options and the simplest one.
Here is how you can use it –
Step 1: Choose the DirecTV app on your Firestick device and launch it
Step 2: You can use your Firestick remote to move through the DirecTV menus and options.
Step 3: Browse through the shows and pick the one you want to watch.
What is DirecTV STREAM on Firestick?
DirecTV STREAM is a standalone streaming service that lets you watch live TV channels and on-demand services. The low monthly subscription is one of the features that would make it one of the most preferred options.
With DirecTV on Firestick, you can get access to all your favorite content on your Firestick device. The DirecTV service can be an excellent option for low-cost live TV support for hundreds of your favorite channels. The service does come with content spread across multiple genres that include movies, music, sports, news, and much more.
What features does the DirecTV app for Firestick offer you?
You can have a few beautiful options and benefits with the DirecTV app Firestick provides you. Some of the advantages offered by the Amazon fire tv DirecTV app can be summed up as follows:
Get access to a beautiful collection of live TV and on-demand entertainment, including recently released movies and shows.
Get access to any of your favorite among the 120 best options offered on the service. In addition, you will have access to international movies and TV programs with different language options.

The subscription cost is very low, making it very affordable. You

 can choose between a per-month subscription or an annual subscription. So, you have the freedom to cancel your subscription at any time.
Support for multiple genres and sows for all your needs.
You can get access to a beautiful collection of international TV content.
It has parental control making it possible for parents to control age-appropriate content and channels for their children's age.
And last but not least, DirecTV offers the opportunity to record any movie or program to watch later.
Frequently Asked Questions about Running DirecTV with Firestick
Is DirecTV legal in the US? 
DirecTV is 100% legal in the US and is available to download on Amazon.
Is DirecTV only a live streaming service? 
DirecTV also hosts many on-demand TV shows and movies you can choose from on your own time. You can also watch live broadcasts as well.
How much does DirecTV cost?
DirecTV is offered in three main options: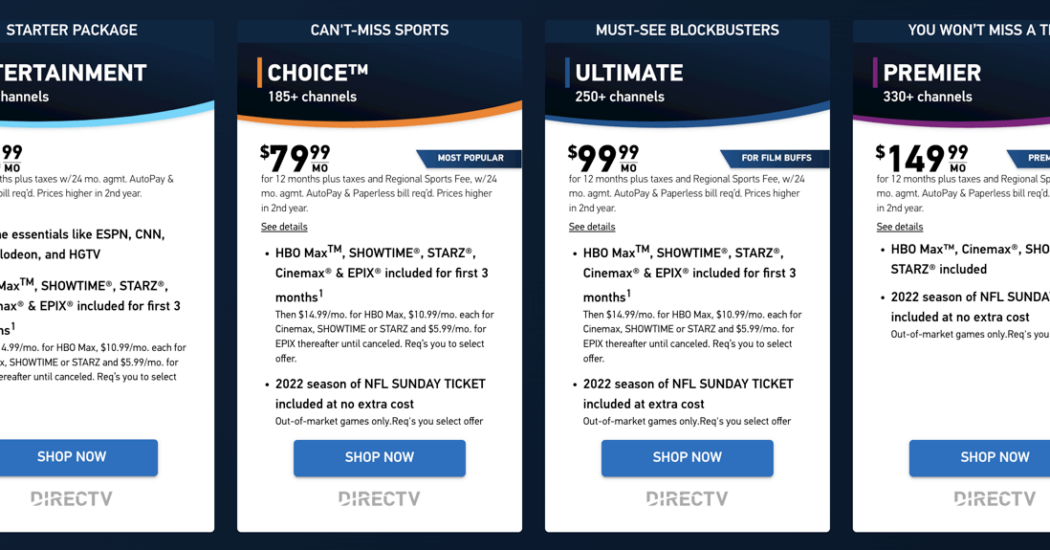 Entertainment all included – Great for sports fans, this option offers 160+ channels with all live broadcasts, priced at $74.99 per month.
Choice all included – This option offers 185+ channels and is great for the whole family as you will never run out of on-demand content here. This option is priced at $79.99 per month.
Ultimate all included – This is for the movie lovers, and this option offers 250+ channels to choose from and is priced at $99.99 per month.
Premier – This option has everything DirecTV has to offer in one package. You get 330+ channels, and it is priced at $149.99
Conclusion on How to Install DirecTV App on Firestick
As we pointed out, DirecTV, in general, and on Firestick, is an excellent option for almost every need for the best possible entertainment on an Amazon Firestick device. Now you should know how to install DirecTV App on Firestick.
It comes packed with lots of channels and live broadcasts and can be used with almost any TV in the US.
The low monthly subscription charge should be one of the excellent features that should make it one of the great options you would prefer to opt for.
In this article, we have mentioned the most straightforward way to install your DirecTV app to your Firestick. Follow the steps carefully to install them correctly. After all, there is no doubt that DirecTV is the best application to watch all the latest movies and TV shows live or on-demand. It also offers the option to record any movie, program, or even sports event giving you the opportunity to watch it later. Just be careful with the spoilers.