How to Program DIRECTV Remote: Has using a new DirecTV remote been making you scratch your head and you are finding it extremely difficult to program the DirecTV remote? We thought of letting you find how to set up a DirecTV remote and the result is this complete guide to understand how to configure your DirecTV remote.
With DIRECTV, you are likely to have one of the remotes: Universal or Genie remote. You can either pair them directly on-screen or program them manually.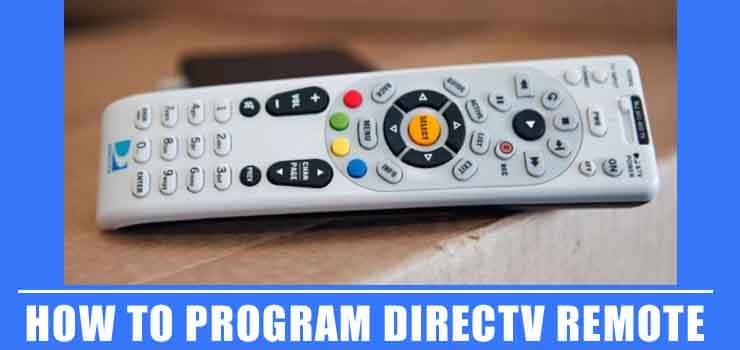 ExpressVPN Black Friday / Cyber Monday Special Deal:
After trying out several free and paid VPN services, we recommend you to use ExpressVPN. It is regarded as the best VPN to safeguard your privacy. While purchasing the ExpressVPN, make sure to select the annual plans rather than selecting the monthly plans. You will also get a 49% instant discount on the 12 Months Plan. Moreover, you will also get 3 extra months free with the 12 month plan.
Get ExpressVPN Black Friday Deal
All plans are covered by a no-hassle 100% money-back guarantee for your first 30 days of service.
Program DIRECTV Universal Remote for an HD DVR or HD receiver
It should be noticed that DirecTV supplies two types of remotes – Universal Remote and Genie Remote. The Universal Remote comes with the capability to control up to four devices. The remote has the mode switch at the top of the remote to determine which device you would be controlling.
Here is how you would how to program DirecTV remote if you have universal remote –
Press MENU on your remote.
From the on screen instructions, pick the options Settings & Help > Settings > Remote Control > Program Remote
Choose the device you want to control. If you do not find the device listed, you can look for the Device Lookup tool to find the relevant code.
Follow the onscreen instructions on your device to complete setting up your remote.
If you have a Standard DVR or SD receiver, you may follow the steps here below –
Press the MENU button on your remote
Choose the option Parental Favs & Setup > System Setup > Remote or Remote Control > Program Remote.
Choose the device you want to connect to. You can check the device look up tool we just discussed above to get the code if your device is not listed
Follow the steps and instructions to complete setting your remote up.
You May Also Like: What Channel is Fox on DirecTV
How to set up DirecTV remote if you have a Genie Remote?
In case you have a Genie Remote, you can follow the steps in the following paragraphs to set up your remote. The remote works through an automatic pairing and should help you programming the DirecTV remote to tv almost instantly.
Point your remote to your Genie device and press and hold MUTE and ENTER simultaneously.
The button on your remote should blink twice.
Release the buttons
The TV screen will display Applying IR/RF setup when it is programming your remote to the TV.
Press the MENU button on your remote
Choose the options Settings & Help > Settings > Remote Control > Program Remote.
Pick the name of the device you want to control
Follow the onscreen instructions.
That should help you get access to a perfect option on how do I program my DirecTV remote.
You May Also Like: AT&T DIRECTV Bundles Deals & Offers
How to Reset your DIRECTV remote?
There are cases where you might have found that the remote has been malfunctioning and stopped working. In such cases, you would find that resetting your DirecTV remote can help you resolve most of the issues.
Here is how you can reset your remote –
Locate the RESET option on your remote. You have a small red button inside the access cad door. You may also find it on the side of the receiver in certain cases.
Push the button
Wait for 15 seconds.
Check if your remote begin working properly.
If you do not find the reset button on the remote, you can unplug the receiver from the wall outlet and plug it back in 15 seconds.
You May Also Like: How to Install Directv app Firestick in 5 Minutes
FAQ'S
How do I get a new remote for DirecTV?
You can buy your new remote from DirecTV by logging in to your account. You may also buy them from third-party sellers like Amazon and Walmart.
Is there any way to reset the DirecTV remote?
You can reset your remote by pressing MUTE and SELECT simultaneously until the remote light flashes three times. Once that done, release the buttons and enter code 981. Press SELECT. Your remote should flash four times indicating that it has been reset to factory settings.
Once that done, you can program DirecTV remote by following the standard methods.