Spectrum TV Essentials: Cord-cutting is what would provide you access to an enhanced experience. We have plenty of entertainment options through live streaming and Spectrum TV Essentials is one of the excellent options for the best live streaming services.
There is no additional fee or installation charge. The service offers 60 channels and it's an ideal choice for those who are not that into sports. Spectrum is only offering this service through direct mailing or by phone at this time.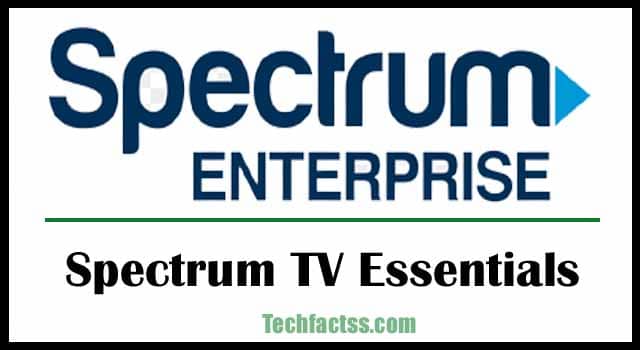 What is Spectrum Essentials TV Service?
Spectrum, as you may be aware, is a live TV streaming service and provides you access to enhanced service quality with services that include cable TV, internet, telephone, and wireless services. Most of the Cable TV service providers have been looking ahead to cord-cutting. Realizing that most of its customers are not willing to pay for the traditional cable service, Spectrum has launched a special live streaming service labeled Spectrum Essentials TV.
Spectrum TV Essentials Line Up – What can you Expect?
The Spectrum TV Essentials channel line-up service comes with more than 60 channels. You can expect a few bigwig channels such as AMC, Comedy Central, Food Network, and HGTV. The channel line-up may be quite limited. But it does offer a decent option for the people looking for some good degree of performance.
The full channel list offered by Spectrum TV Essentials Channel Lineup includes –
A&E
AMC
American Heroes Channel
Animal Planet
AXS TV
BBC America
BBC World News
BET
BET Her
BET Jams
BET Soul
Bloomberg
Cheddar
CLEO TV
CMT
CMT Music
Comedy Central
Cooking Channel
Destination America
Discovery
Discovery Family
Discovery Life
DIY
Food Network
FYI
Game Show Network
Hallmark Drama
Hallmark Movies & Mysteries
HDNet Movies
HGTV
HISTORY
IFC
Investigation Discovery
Lifetime
Lifetime Movie Network
Logo
MotorTrend Network
MTV
MTV2
MTV Classic
MTV Live
MTVU
NewsmaxTV
Newsy
Nickelodeon
Nick Jr.
Nick Music
NickToons
Outdoor Channel
OWN
Paramount Network
Science Channel
Spectrum News [available in select markets]
Sundance TV
Teen Nick
TLC
Travel Channel
TV Land
VH1
Viceland
The Weather Channel
WEtv
Who Should go for the Spectrum TV Essentials Service?
Having understood what is Spectrum TV Essentials and what channel line-up it offers you, are you wondering who should go for it? It is specifically designed for those who do not want to spend money on traditional cable services. Instead of having to spend on the expensive cable TV service, Spectrum internet subscribers can opt for the best experience through the Spectrum TV Essentials service for an enhanced experience level.
The service would involve the payment of only $ 14.99 per month. It can be the right service for those of you looking for entertainment through sitcoms, food shows, dramas, and another non-live programming. If you belong to this category, you would find Spectrum TV Essentials line-up one of the great services for practically each of your requirements.
How Can You Watch Spectrum TV Essentials Services?
The Spectrum TV Essentials service can be accessed on a wide range of devices. You can watch the shows offered by Spectrum TV Essentials on iPhones and Androids, Samsung Smart TVs, Roku, and Xbox One.
You can also watch the services on your web browsers as well. However, you will need to have flash to run the service on your web browsers. If you have Amazon services or devices, do note that it does not work on Fire TV sticks or Fire TV Cube. However, you can get it working on Amazon Fire tablets without hassles.
If you are a cord-cutter yourself, you can definitely opt for the best experience with the service quality on your device.
More Related Posts