Have you ever wondered how to turn up volume on projector without remote? We all have been there, we have lost the remote, and watching a movie turned into a nightmare because we can't control the device we are using.
Fortunately, if this is the case with you and your projector, there are ways you can control it even without the remote. The next article will show you some methods that will help you solve this problem along with extra information regarding projectors.
How to turn up volume on projector without remote
The volume is a feature that we constantly change while watching something, so not having the remote to control it can be incredibly annoying, still, you can turn it up doing the following steps:
The first thing you need to do is to check on the back, or the top of the projector to make sure there aren't buttons that would allow you to change the volume.
If your projector doesn't have buttons, you can try using different apps and connect them to your device, as we will explain to you later.
If none of the above work, we recommend you to get a universal remote, but before this, you should make sure it works on your projector because some of them don't allow any other kind. We recommend the Logitech Harmony 350 or the SMK-Link, which have worked for many people in the past.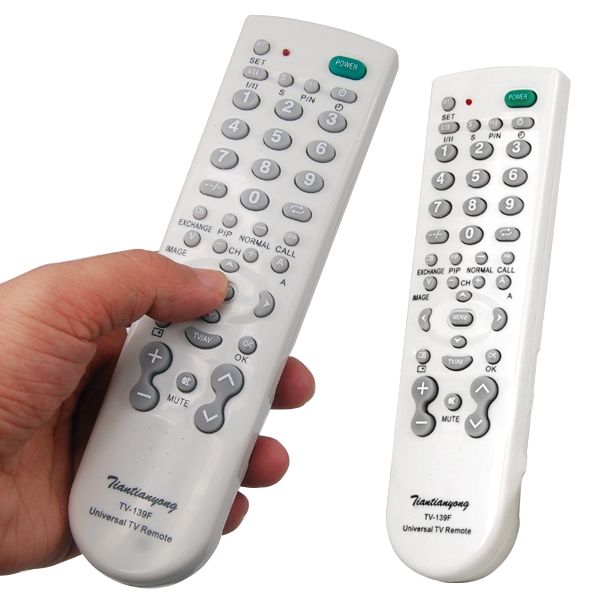 In case any of these work for you, you'll have to use your last resource, which is to find online the remote control for your specific projector. This can be a little bit hard depending on how old the projector is, still, it is possible.
If you have an Epson projector, try using the app
Epson has great projectors, they have made thousands of models that mold to the necessities of each person. All of them can be controlled by the Epson Projector app, which turns your phone into an easy access remote.
Enter the app store, look for iProjection and download it.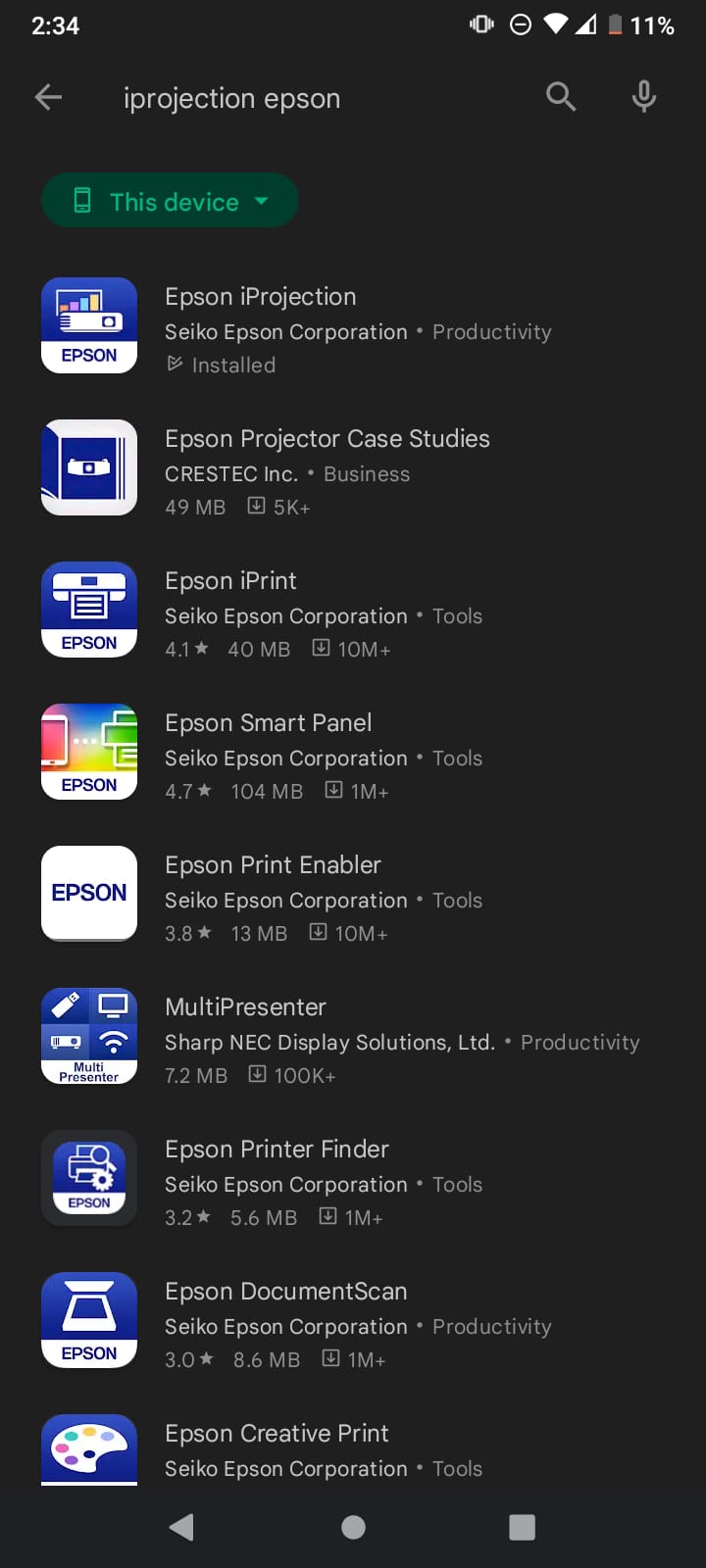 Connect your projector to your device by clicking its name.
If you don't see the name of your projector, you can also connect it through an IP address or QR code.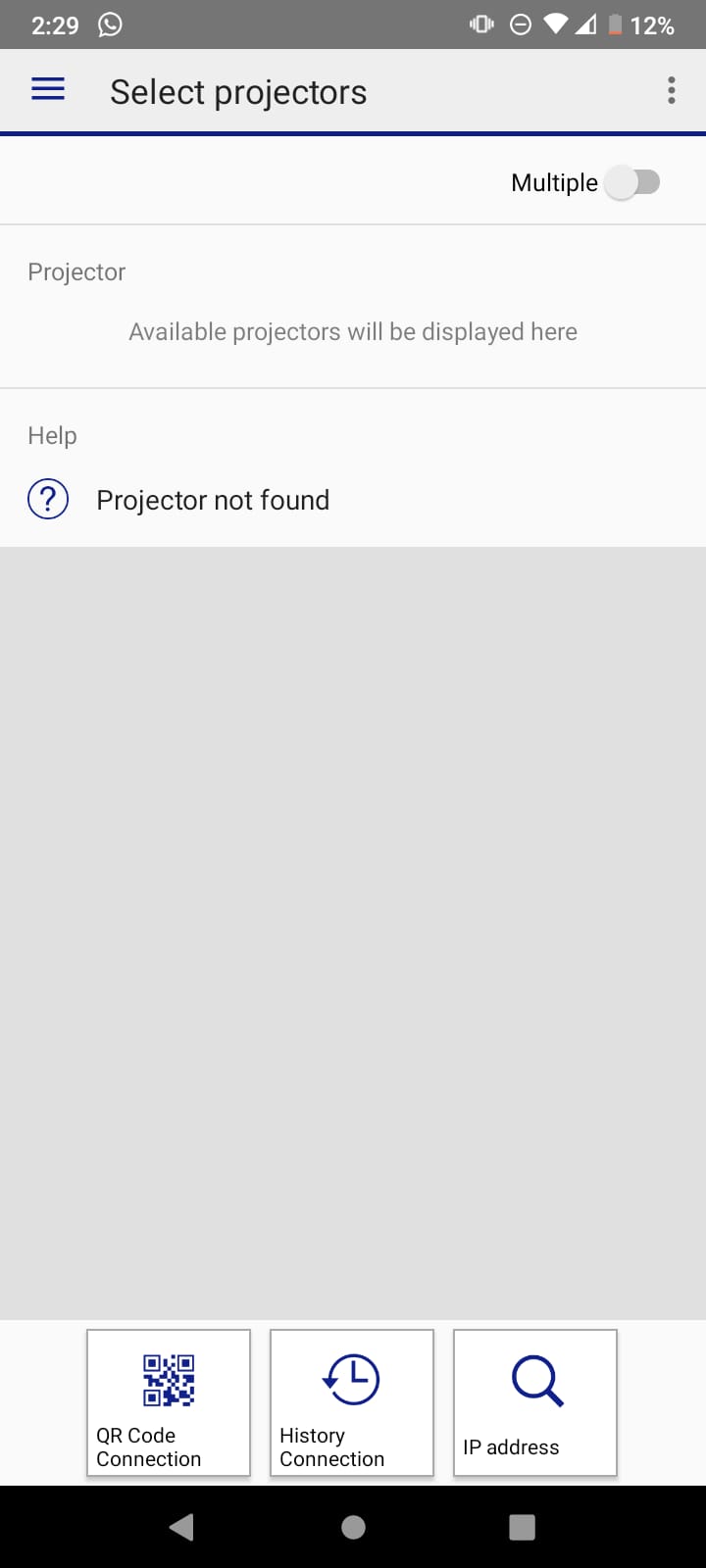 Now you can broadcast whatever is on your device.
Use your phone to control the volume as you are watching on it. You can also pause and play.
Other brands such as NEC or Panasonic, also have their own apps that work in a very similar way. If your projector is another brand you can use a universal app such as ASmart Remote IR, or Peel Smart Remote.
This app is a great option since you can have wireless control over the projector without ever losing it.
How to improve the sound of your projector
Sometimes the image of your projector can be really great, but the sound can be a little bit off, but certain ways will allow you to boost it, the first thing to do is to check on the preferences and configurations on your device. Usually, they have different features according to what you are watching, such as movies or so.
Of course, you can always get a speaker of your preference and a connector to your projector through an AUX cable, but if you don't have one, the previous method would be a good idea.
If you are trying to get your own home theater, getting a projector is a great first step, but what makes it even better is to improve the sound of it, so we recommend this to have the ultimate experience.
Benefits of owning a projector
As we previously mentioned, projectors are perfect for movie lovers who would like to have a mini cinema at home. This is a great activity to do with family and friends on the weekends, and way better than a regular TV.
This kind of gadget allows you to connect any other device, such as your computer, tablet, or phone, either by using an HDMI cable or Bluetooth. Both ways let you watch anything you want on the bug screen, from a short YouTube video, or a school presentation to a full movie marathon.
Projectors reflect light, rather than emit it like TVs or computers, so if you are really sensitive to brightness and don't like small images, this would be a better option for you. While watching a projector, your sight would do less effort and your eyes would be more comfortable.
Even though a projector isn't a first necessity device, it is a fun asset that you will constantly enjoy while watching your favorite movies and TV shows, so if you are thinking of getting one, you won't regret it.
How to get the perfect projector
There are thousands of projectors on the market, which makes it a hard task when getting one. You will get this kind of gadget once, so it is important to have one that has all of the features that you are looking for, so here are some things to have in consideration when you buy a new projector:
First of all, you have to consider the newest kinds of projectors, because this will have the best technology known yet, and it will make it easier to use. Don't worry, it doesn't have to be the most expensive, just one that is updated enough to support new technologies.
For example, we recommend you to get a device that works with LCD lights, these are better than DLP because they work with three different bulbs that project one color each, while the second one works with a rainbow effect that often causes flashes through the image.
Though it is better to install a projector in a big room, so the image can be screened bigger, you can also use it in a smaller room. You have to check on the throw of the projector to confirm it can be established in the place that you would like.
The throw is basically the distance the projector needs to be from the screen so the image can be completely seen. This is a very variable feature that can go up to 6 feet for the biggest rooms, but if your room is a little bit small you need to get a projector with a short throw.
Your projector shouldn't be that heavy in case you would like to take it somewhere else or even if you use it in other rooms of the same house. You can always check on the features and preferences while you buy it online. However, if you are planning on installing it permanently, this couldn't be such a big deal for you.
Projectors with good speakers can be kind of difficult to find, but they are out there. It is advised to check on one that has a good quality volume to avoid using the secondary sound system that not all projectors have. We recommend you to pay attention to this feature, especially if you don't have an extra speaker system that you can connect it to.
The best projectors on the market
Maybe you are having trouble choosing the perfect projector for you, so we have some recommendations that maybe will help you with this decision:
Epson EH-TW7100: Epson is a number one brand when it comes to projectors, you can't go wrong with one of them. However, this model is one of the most recent ones, the contrast and resolution are amazing. It is easy to use and has a lot of connectivity options.
Sony VPL-VW290ES: a good alternative to Epson projectors is Sony, with their awesome sound features. This model has a lot of configurations that would make your movie experience more and more real such as the insightful image. The HD image is glossy and colorful, but it can be a little more pricey than the previous one.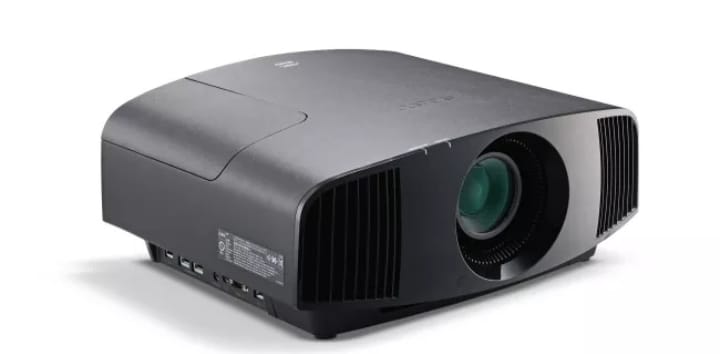 Optoma UHD65: the level of detail of this projector is so great that it is award-winning for the 4K HDR and the range of colors. This is an expert favorite so it is very fancy, but the dark scenes can be a little bit annoying because they can get too dark and difficult to see.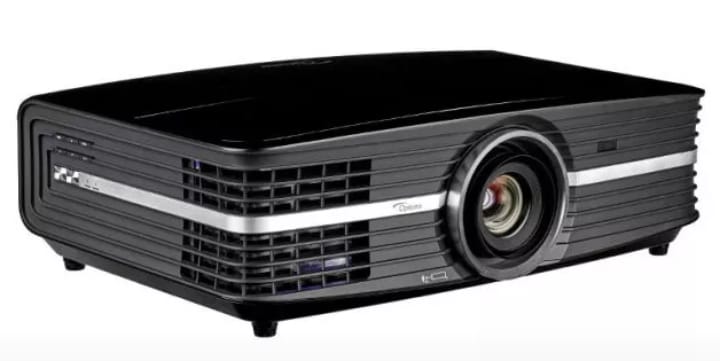 Anker Nebula Solar Portable: as the name says, this one's best feature is that it can be carried anywhere you would like because of its fun size, and has a good sound. Still, it is not the best projector for people who like deep images, though it is more affordable than the rest.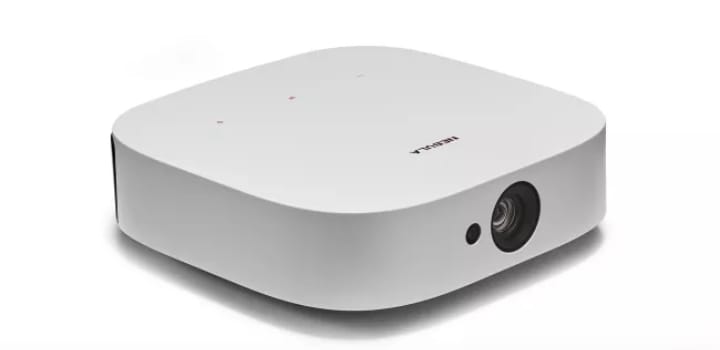 Epson EH-TW9400: this model is another great option for Epson lovers. The greatest thing about this projector is the 4K resolution and vibrant colors that the adaptable and motorized lenses hold along with the amazing deep sound. It has been described as a projector with a bold picture.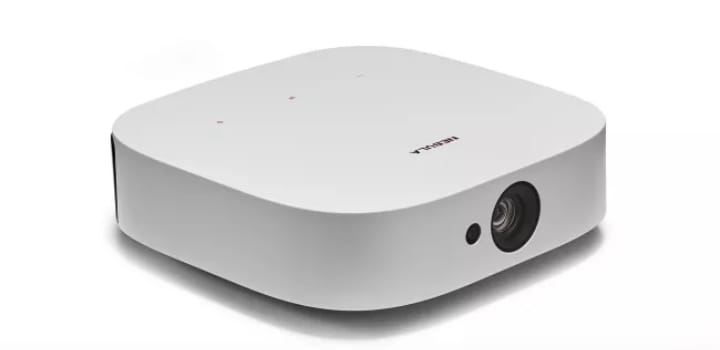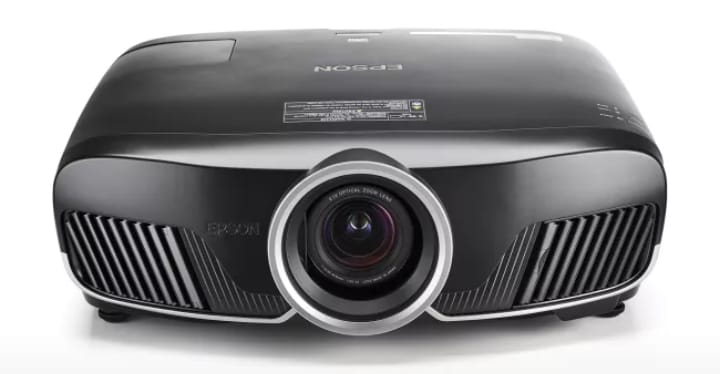 Losing the remote control can be a real bummer, but fortunately, we count on thousands of technologies that make our lives easier by just downloading the app. Though this is very annoying, this problem can be easily solved by the buttons on the projector, or a universal remote, as we explained earlier.
We hope that this article was helpful and now you know how to turn up volume on projector without remote. Your movie night is saved!
More Posts for You: