SIM Not Provisioned MM2: Are you getting issues with your new SIM card not working? One of the common errors you may come across would include SIM card not provisioned error. It can be an extremely annoying issue, but quite easy and simple to fix.
The 'SIM not provisioned' error message is pretty common in a new SIM card. This error message appears when you set up a connection between smartphones and carriers. In this article, we will share the best methods to resolve the 'SIM not provisioned MM2′ error.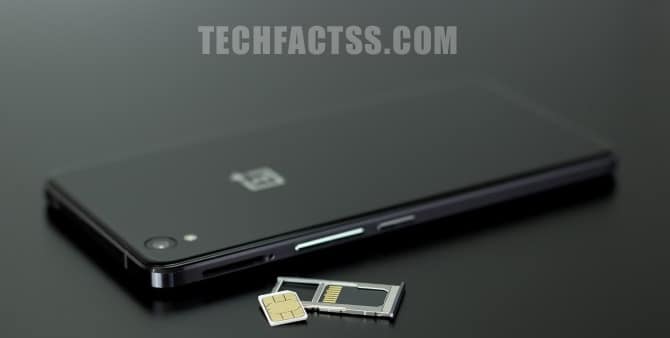 What does SIM not Provisioned mean?
SIM card contains the necessary information that would identify your details on your contract. Your SIM enables the phone to be identified with your details and thus your mobile network lets you connect with your network. That way, you can make your calls and connect to the internet on your phone.
The SIM not provisioned mm#2 error normally affects those users who are trying to register a new SIM card. It can be an issue with the SIM card and needs to be addressed by replacing your SIM card.
A few of the instances where you may face the SIM not provisioned mm#2 can include
You brought a new phone along with a new SIM card.
You are transferring contacts and other details to your new SIM card
Your mobile network's server is not available
When thee is an issue with the right placement of the SIM card
How can you opt for SIM not Provisioned MM 2 fix?
There are several options you would find providing you an enhanced option to fix the SIM not provisioned mm#2 error. A few of the fixes can include
Restart your phone
Most of the issues on your smartphone are resolved by a simple restart of your phone. This is can be an excellent option to help you fix the SIM not provisioned mm#2. Follow the restart options depending on your phone and if you find that the error message does not appear any longer, you can be assured that the issue has been resolved.
Insert the SIM card correctly
If you find that the issue is not resolved even after rebooting your phone, maybe your SIM card is not installed properly. A badly designed SIM card slot or an ill-fitting SIM can be a few reasons for the SIM card not provisioned error.
It may be a good idea to check if the SIM card is fitted properly. Switch off your phone and then check if you have your SIM card is properly installed. Remove the SIM card eject tool to find your SIM card or caddy. Make sure you have inserted your SIM card properly.
Make sure your SIM card is activated by calling up your Mobile service provider
Under ideal conditions, the services on a new SIM card are launched and activated in 24 to 48 hours. In cases of some technical glitches, the SIM card may not yet have been activated. Calling up your network provider can help you get access to the details.
If you are getting the SIM not provisioned mm#2 error on your phone due to any issues from your network service provider, waiting till the SIM gets activated can be helpful.
Get a New SIM card
The last issue that can cause the SIM not provisioned mm#2 error can be due to a faulty SIM card. The best way in that circumstance is to get a new SIM card. If the issue is genuine and your new SIM card itself has begun creating issues, the mobile service provider will not charge you anything.
However, if the old SIM card began facing the issues recently, you may need to pay a nominal amount for the new SIM card. Visiting the service provider can be a great option so that the service provider can perform a few diagnostic steps on your phone.
Well, those were a few salient options that can prove to be handy in helping you try out the best possible SIM not provisioned mm 2 fix. Under ideal conditions, the issue is likely to affect you only in the case of physical SIM cards. The phones with eSIM may not face the problem, though it may not be assured.
Check out the fixes we listed out in the above discussion and find if the issue is resolved after checking out those options. If everything else fails, it would be the best idea to get your phone checked and find if the SIM card slot has developed any issues.
More Related Posts