Videos are having a field day at the moment. More and more people are choosing videos as their source of entertainment and information. The audio-visual mode of communication is the easiest to consume and feels more natural than texts and images. Billions of hours of content are seen every day by billions of people worldwide.
This fact has not been lost on marketers. They have taken to video as fast as they could. The potential of video marketing is enormous. It can be the gateway that will lead to your success. A viral video has the potential to be the catalyst for turning your brand into something big. So to help you on your journey, here are 7 essential elements of video marketing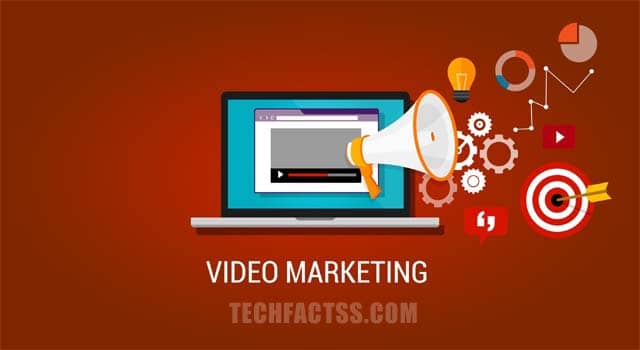 Video marketing is not easy. But having a plan makes it easy to handle your campaign. Every campaign needs to have a purpose and a predetermined course. That is a prerequisite to its success. Come up with a plan bearing in mind where you see your brand in the future.
But the hard part is following through on your plan. Set mini-goals along the way so that you can keep track of where you are headed. A plan without following up on whether or not it is working is doomed to fail, at least when it comes to marketing. You should know if you're achieving the mini-goals along the way. Set specific goals that are achievable and trackable.
Decide the theme for your videos
You can make a variety of videos for your brand. But when you filter out the noise, there are three types of videos you can make: entertaining, informational, and infotainment. It depends on the kind of brand you want to be. If you're a fitness brand, you can do an inspirational infotainment video that intrigues as well as teaches. You can also go for multiple forms of videos, but you should have one form of video for a particular campaign.
It also depends on what you've been doing so far. If you have been doing entertainment videos so far and it's going well, don't mess with what is working. Continue doing what you know and experiment around it rather than change your style suddenly. Pay attention to engagement data, comments, and DM to track if your videos are working well with your audience. Keep doing what you're doing if the feedback is good. Change it up if you keep getting negative feedback.
Starting is half the work. Sometimes we end up overthinking and doing too little. If you plan too much stress on every minor detail for your video, it might take a while to start the campaign. Instead, make a plan and just start creating videos as soon as possible. Your learning begins when you start creating.
You don't have to be an expert on video editing and other aspects to make videos. You don't need to hire someone. There are a lot of free online video editors you can use to create great videos quickly. Since Instagram is such a big force among social media networks, there are also Instagram video editors available out there. These ad makers are perfect to start making videos for your brand. Slowly you will get the hang of it and create incredible videos for your brand.
Optimizing your videos for search engines makes them more discoverable. Videos are more likely to go viral if they are optimized. Be sure to upload videos with different aspect ratios on different social media platforms so that they can be viewed easily anywhere and on different devices. Use captions, transcriptions, and translations to cater to a diverse group of videos.
Algorithms on different social media websites take into account optimization. An optimized video is more likely to be seen than one that isn't. Your video title determines your ranking on websites like YouTube. Use relevant keywords, describe the video using keywords, and use a balanced storytelling method.
Influencers already have an engaged user base. Team up with influencers whose followers resemble your target audience. Choose an influencer that works in your area of work. That way, followers will be more likely to engage with your brand since they follow someone who works in your line of work.
There are lots of influencers who have millions of dedicated followers. Team up strategically with your influencers to target niche and varied audiences to increase your reach. Teaming up with influencers can reward you with dividends if you play your cards right.
You can create a perfect campaign and generate a lot of organic traffic your way, but it is still no match to what ads can do. Your reach should involve both organic and paid traffic. Use ads on various social media websites to generate diverse and interested traffic. That is the optimum way of generating sales.
You should use ads wisely. Every social media network has an extensive profile on everyone with various metrics available. Select the kind of person you want to run an ad for, and they will show the ads only to that particular kind of user. You can also use different videos to attract different groups of people. A different video for a young adult looking to travel and a different video makes for a middle-aged person wanting to quit their job and travel. They will be more likely to engage with your brand if you follow this advice. You can use an ad maker for designing your ads.
Conclusion
Creating content, especially video content that engages people, is challenging. You have to be intriguing, interesting, humorous, and consistent. Only then after some time would people begin to notice your videos and your brand. It will pay off eventually.
Like most things in life, you will get better with experience. Don't be afraid of experimentation. Be patient and consistent. Plan your campaign and start creating videos. Now.