Even though MacBooks seem like very long-lasting computers and amaze us with their speed, sleek design, and efficiency, the battery life of these computers is not infinite. Luckily, if you want your MacBook's battery to stay healthy for a longer period of time, the only solution isn't just avoiding using your computer.
Because it would be absurd – why would you invest so much money in a computer that you are not about to use? There are many different ways you can prolong your Macbook's battery life; you just need to know the factors that have a negative impact on the battery and aspects that have a positive one.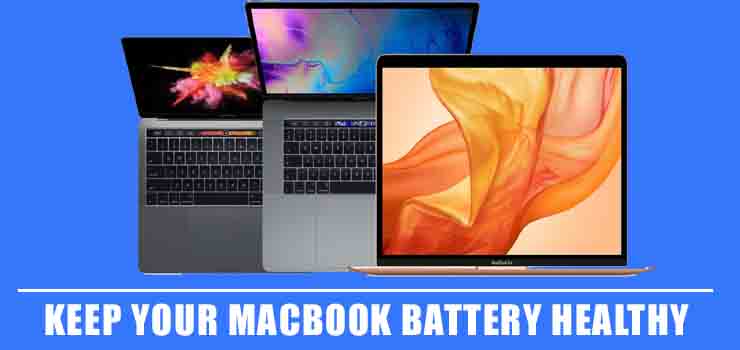 There are quite a few methods that would prolong the lifespan of a battery. If you were to click here, you would see that settings play a prominent role. But that is not the only cause of a poor Macbook battery. The methods below ought to help to fix the problem.
Method #1: Keep on Track With Your Battery Cycles
There isn't an infinite battery in the world – all of the batteries have their battery cycles. After the battery cycles end on your MacBook, the computers' battery will start to drain faster. At first, after you finish all of the 1000 battery cycles, it will begin working only on 80% of its regular performance.
One cycle is considered to be a time when you charge your battery. For example, if your battery was at 1% and you charged it up to 100%, it is called one battery cycle. But make sure you do not charge your computer too often, especially if the battery is still full. This is because if you start charging at 25% up to 100%, it is still counted as one battery cycle.
If you wish to check how many battery cycles you have left, you can do it by holding down the Option key and then choosing System Information from the Apple Menu.
Method #2: Do Not Overcharge Your Battery
Of course, there might be such situations in life where you will be using your computer where there is no charger. Therefore, you will want to charge it fully while you are at home. But in other situations, try to avoid it. Also, if you are not using your computer, do not leave the charger plugged in – it is not healthy for the battery.
To track your battery percentage better, you can click on the battery icon in the top right corner, and choose Show Percentage. This way, you will know exactly how many percent of the charged battery you have left.
Method #3: Always Update macOS
Updating the macOS is important for many different reasons – one of the most important of them being security. But overall, Apple often releases updates to upgrade your entire experience while using a Mac. This also means that many updates also include performance upgrades.
And as you probably know, the performance and speed of a Mac computer highly depend on the processes running in the background, memory usage, and how full the hard-drive is. So if these updates can improve the overall performance of the computer, it means that it may also help you prolong your battery life.
Method #4: Turn Off Effects and Lower the Brightness
Apple computers have a lot of fancy effects that may seem cool and fun when you just start using the new computer. But afterward, you stop noticing those effects. Therefore if you do not care for the effects, the best solution is to turn them off. This is because each fancy graphic feature makes your battery drain faster.
Also, if you often use your MacBook in a dark room, make sure you lower the brightness of the screen. This way, you will save the battery from draining too fast, and it will also be healthier for your eyes. You can easily lower the brightness by using the F1 key and increase it again by clicking the F2 key on your Magic Keyboard – make sure you find a brightness that is comfortable for you.
Method #5: Never Let Battery End up on 0%
If you are not planning to use your MacBook for some time, make sure that the battery is not completely drained before you put it on the shelf. What you need to understand is that when a battery comes to 0%, it is not completely empty.
It still stores some energy for the battery's chemical health and to have enough power to boot the computer. Therefore if you drain it completely, you might not be able to boot the computer at all.