How to Unsubscribe from Audible: Audible, one of the most popular audiobooks subscription services from Amazon has been around for a long. It has also been an excellent option for the fans of Audiobooks with a wide range of choices that it offers. However, there are scenarios where you would want to cancel your subscription to Audible. Ever wanted to know how to unsubscribe from Audible? Well, let us check out how.
There are several ways to cancel your Audible subscription. Note that you can close your account from any device (computer, tablet, smartphone), but only if you access it from a web browser. You can't unsubscribe from Audible from the Android and iOS apps.
Why Cancel the Audible Subscription?
Well, you fell victim to that free trial which when over, begins billing you every month. Or better still, you were fond of the audiobooks available on Audible and as the time passed grew weary of it.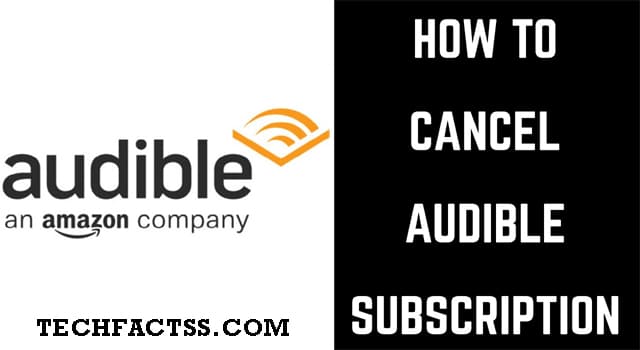 That should not mean the app or the service isn't good enough, but somehow, you do not want to continue opting for the service and looking for information on how to cancel your Audible account. Whatever be your reasons to cancel your Audible account and subscription, here is the answer to the query how do I cancel an Audible account.
How to Unsubscribe from Audible?
To cancel your Audible subscription, you need to sign in to the Audible service on a web browser. Of course, you have installed the Audible app on your Android or iOS smartphone or tablet and check out the options to cancel an Audible subscription, that is something you would never be able to achieve. You need a web browser to get things done.
And yes, you can cancel your Audible account by using the web portal through the smartphone, but there would be a hard-luck if you are planning to do it on the app directly.
Here is your answer to how do you cancel Audible –
Login to your Audible or Amazon account
Go to the Accounts page on the web portal.
Locate the View membership details section
Choose the option.
You should find the option to Cancel Membership therein.
Click on it and follow the instructions.
That does it! You have successfully canceled your subscription to Audible. You may have credits still available in your account. In such a case, you can make use of the credits to buy an audiobook. You will continue to listen to it even after you cancel your account.
You will also be asked why you are canceling your membership. You can choose any of the reasons available therein. Most of us tend to choose it is too expensive. You can choose your own reason and confirm the cancellation of your Audible account.
Are you wondering how to cancel Audible membership on phone? Well, we indicated the issues involved in the previous sections. If you are looking to cancel your Audible subscription through the Audible app on your phone, you are out of luck. You can, however, use Chrome or any other browser on your phone to cancel your subscription.
If you do not want to cancel your account, you can click on the option Switch membership to find the other options available for you. If, however, you have made up your mind to cancel your Audible subscription, you need to follow the above steps.
How to Unsubscribe from Audible through Email?
Email is yet another excellent option to help you in how to unsubscribe from Audible. Follow the steps below to cancel your Audible account through email –
Compose an email to the address [email protected]
Clearly mention that you want to unsubscribe and indicate your reasons for doing so.
Ensure that you have included your name and account credentials in the mail.
You should ideally get a reply email indicating that your account has been canceled.
Well, that was how you could cancel the Audible subscription with a few simple steps. We would assume the steps above would have made you heave a sigh of relief – especially because you will not be billed for the subscription renewal.
More Related Posts