Wondering which VPN you can use to enjoy Amazon Fire TV/ Fire Stick? Keep reading and find out useful info about Avast VPN.
Well, let's talk about this popular streaming device first… Fire TV is part of a series of digital media players and micro consoles developed by Amazon since 2014 that turns almost every television with an HDMI port into a smart TV.
Through it, you'll get to surf the web, play games, check your email, and do online shopping. Apart from that, you may also watch content from the native apps of the following streaming platforms:
Prime Video
Netflix
YouTube
Roku
HBO Max
Hulu
The first generation was available for purchase in the US in April 2014, for $99.99 and according to Amazon was designed to outpace Apple TV and Roku in performance, but not with gaming consoles even though the launching included a video game called Sev Zero.
The second-generation version was released with a 4K resolution in 2015. It was effectively replaced by the Fire TV Cube in 2018.
The third-generation Fire TV integrated Alexa Voice Remote was released in 2017. Its design was adjusted to a small, diamond-shaped pendant similar to the previous Fire TV Stick, which plugs directly into a TV's HDMI port. This edition had a slower processor but more RAM than the second-generation Fire TV, and it was discontinued in 2018 in favor of the Fire TV Stick 4K.
In 2019, the second-generation Fire TV Stick was reissued with the updated remote from the 4K model.
Then in 2020, the Fire TV Stick model released included a new feature in its remote with TV control buttons where the Fire TV Stick Lite model's remote did not include.
The most recent launch Amazon did was last year when the Fire TV Stick 4K Max appeared on markets. The device offers more than 12,000 channels and neat live TV integration. Its performance is faster, this new edition manages to improve the speed issues that have dogged Amazon's sticks for a while, mostly in everyday navigation and especially in load times for certain apps. It also supports Wi-Fi 6, which is great in case you have a Wi-Fi 6 router.
Also, the Live TV button on the remote makes it easy for you to jump right into the TV Guide for your cord-cutter app of choice.
The Fire TV Stick 4K Max, otherwise, is a very standard streamer. It has all the apps you need, it is a very functional matte black dongle and it has got Dolby Atmos sound, Dolby Vision, HDR10, and HDR10+. We just wish it were replacing the existing Fire TV Stick 4K, and at that same price, not $5 more.
Still, those who want an Amazon Fire TV streaming device should go with this model. It may cost a little more, but it is worth it.
A Fire Stick can turn nearly every television with an HDMI port into a smart TV.
That way, it's worth noting that Avast VPN will help you get past all online hurdles and restrictions. This way, you'll be able to watch geographically restricted content from the comfort of your home, all while still browsing freely across the web.
Avast is a widely known antivirus application and software, that since 2014, has introduced its Avast SecureLine VPN for smartphones. In the VPN section, Avast is considered as one of the frontline VPNs by tech experts.
Pros of Avast SecureLine VPN
Can deliver up to 2Gbps, making it one of the fastest in the market. However, it'll depend on your internet connection.
Has servers in 34 countries and 55 locations all over the world.
Windows, Mac, iOS, Firestick, and Android compatible.
Features 256-bit AES encryption
Servers support P2P networking.
Helps you bypass all geographical restrictions for online libraries and streaming platforms.
In terms of pricing, Avast VPN doesn't offer a variety of subscription plans like other apps. Obviously, it has a free trial for 7 days. It only has three types of subscription, with a 30-day money-back guarantee policy, and are ordered by period time and a number of devices:
Time Period
No. Devices
Price

1

1

$47.88 / $3.99 monthly

   5

$59.88 / $4.99 monthly

2

1

$71.76 / $2.99 monthly

   5

$95.76 / $3.99 monthly

3

1

$107.64 / $2.99 monthly

   5

$143.64 / $3.99 monthly
But let us get down to brass tacks: since you can't get Avast SecureLine VPN directly from the Amazon Store you need to use a third-party tool to install it. We recommend you to use "Downloader", as it is the best proven third-party installer for Fire TV devices. Once you have installed it, you will have to change these settings in your Firestick:
Go to Settings
Select My Fire TV or Devices
Go to Developer Options
Select Apps from Unknown Sources and turn it on.
During the process follow the prompts from your home screen. It is very important that you activate the Apps from Unknown Sources option, otherwise, you can't install apps from third-party installers.
Here is the guide to Install Avast VPN for Fire Stick:
1. Go to the Firestick Home screen, click the Lens icon at the top left to start your search. Now if you already have the Downloader app, go straight to step 6
2. Type in 'Downloader' and look it up. You can also use Alexa's voice commands or your Fire TV Remote.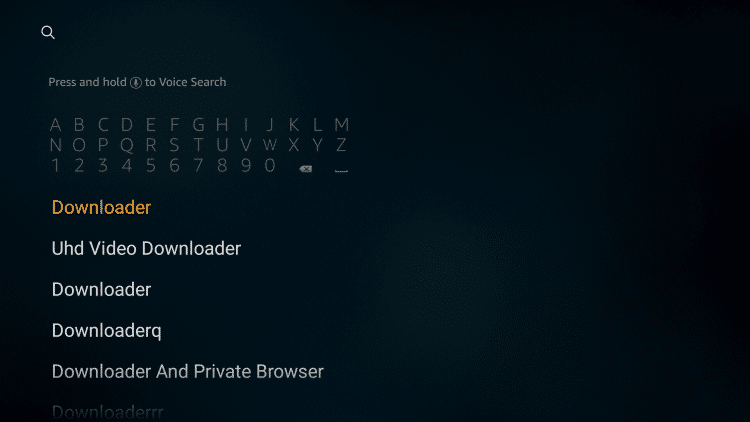 3. Select the app.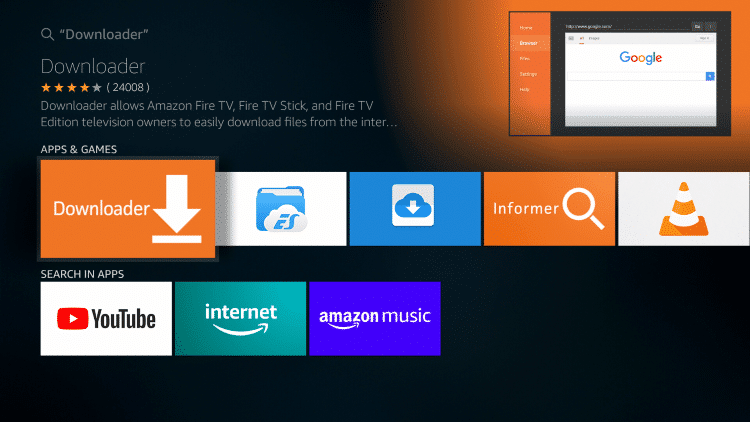 4. Click on 'Download' or 'Get'.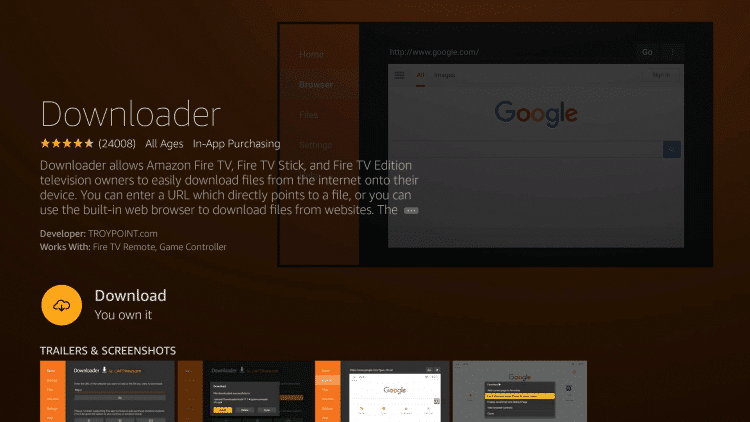 5. Launch it.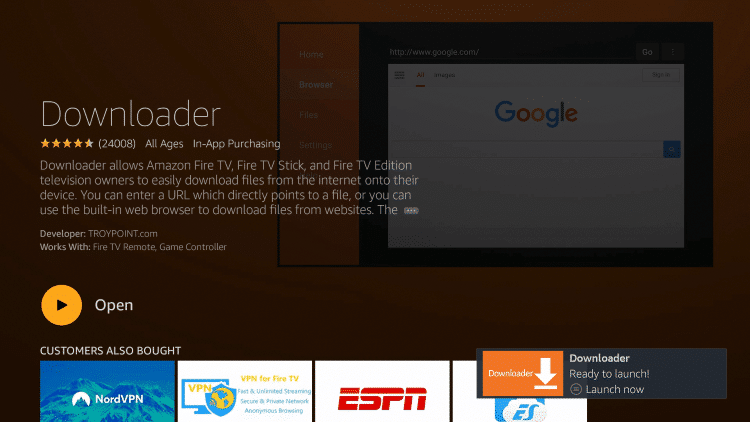 6. Go straight to the Search bar and type the Avast SecureLine VPN's download link https://bit.ly/380JwQW.
7. Click 'Go'.
8. Once downloaded, click "Install".
9. Then, click 'done'.
10. Select 'Delete' 'to delete the apk file. Confirm if needed.
11. Go to 'Apps,' run it, and sign up to get a free trail.
Please note that Amazon Fire TV Stick runs on a somewhat modified version of Android. That way, you'll be able to try APK installation, as it's likely that the native OS will run it. All you need to do is look around online and you'll find plenty of options to download VPN Android APKs directly to your device.
How to successfully complete APK installation:
Go to Settings
Go to Developer Options.
Enable Allow Apps from Unknown Sources.
Type in "Downloader" on the search bar.
Install the Downloader app.
Open the Downloader app.
Paste the URL of the Avast VPN's APK on its search bar.
Download it.
Run the installer and follow all steps.
Use it.
Please keep in mind that this APK installation also has its cons. For instance, it will prevent you from getting automatic app updates, so you'll have to perform all updates manually, which can be tedious for most users.
Final Lines
The real question is if Avast VPN is good for Fire Stick, so keep reading to find out our honest answer.
Consider that even though it is technically possible to use Avast Secureline with your Amazon Fire TV Stick, there's currently no legitimate authorized way to do so. The reason why is because the VPN's developers have yet to create a native Fire Stick app. Due to that, you'll need to perform a bootleg installation, which is not the best alternative if you take your security very seriously.
While Avast is competitively priced and has decent speed/unblocking capabilities, it still isn't worth getting. Unfortunately, the service is insecure and too ill-equipped to meet the needs of average Amazon Fire TV Stick users.
The best recommendation so far is Surfshark, which is extremely secure, very fast, competitively priced ($77.88 per year), and also boasts a great app for the streaming device. The most relevant feature that Surfershack offers is that it allows for unlimited simultaneous connections.
Additionally, they have made their VPN capable of bypassing almost any geo-restriction there is. That way, when using it, you'll get to browse the web freely.
Surfshark can also improve your Fire Stick's connection to the internet. It does this by cutting the bandwidth limitations secretly imposed by local ISPs. With that being said, please note that Surfshark doesn't always improve internet speeds. Thus, it's best not to expect.
Installing Surfshark on Amazon Fire TV Stick is beyond easy. Anyone who's downloaded an app on their smartphone can do it. Needless to say, if help is ever needed, Surfshark has excellent customer service. All of its quick-responding representatives are knowledgeable and kind.
More Posts for You: