The Personal Information Manager or PIM is one of the most important products that help you achieve the best standards in achieving the best possible option to help you store and manage your personal information on a completely secure database. If you are checking out an Outlook-like personal information manager without having to shell out the kind of money, you have a pretty good tool that lives up to your expectation.
Yes, we are referring to the EssentialPIM. It is a great tool for almost each of your requirements in handling almost all your needs in managing your data in a very effective and efficient manner.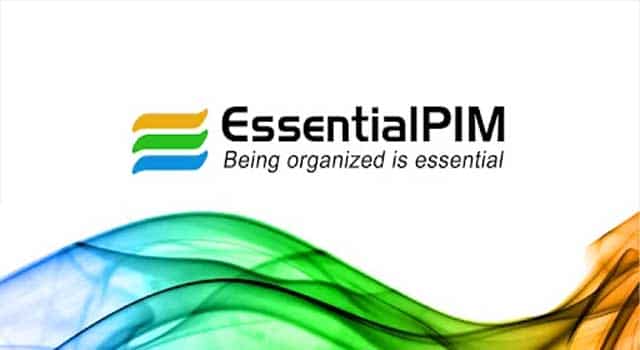 What is EssentialPIM?
EssentialPIM is an information management application that serves your purposes of saving and digitizing all your personal and business purposes. It works in a similar manner as Microsoft Outlook but does not need you to pay the same amount of money.
An intuitive and flexible solution, it can double up as a great tool for saving, organizing and managing all your personal data. It can help you improve your productivity without the need for worrying about the security of your data.
You can have access to your data across multiple platforms. This includes different platforms, cloud applications, services, and also multiple devices simultaneously. It can also synchronize your data across multiple tools, services, and devices. Access to a tree like structure with access to data tagging and cross-linking generates multiple calendar views further makes it a powerful tool par excellence.
The availability of separate versions across Windows, Android, and iOS makes it a completely cross-platform in every sense. The data security features offered by the platform make use of the 256-bit encryption key. Support for offline data storage coupled with the option for configuration across different modules makes it a powerful personal information manager ever.
EssentialPIM Pro & EssentialPIM Pro Business Prices
| | |
| --- | --- |
| License Type | Price |
| EssentialPIM Pro (Desktop/Portable) | $49.77 |
| EssentialPIM Pro lifetime license | $99.60 |
| EssentialPIM Pro Business | $74.68 |
| EssentialPIM Pro Business lifetime license | $124.50 |
Renew EssentialPIM Pro license
| | |
| --- | --- |
| License Type | Price |
| 1 year of updates for EssentialPIM Pro | $24.85 |
| Lifetime updates for EssentialPIM Pro | $49.77 |
Renewal and upgrade options for EssentialPIM Pro Business
| | |
| --- | --- |
| License Type | Price |
| 1 year of updates for EssentialPIM Pro Business | $37.32 |
| Lifetime updates for EssentialPIM Pro Business | $62.22 |
| Upgrade EssentialPIM Pro to Business edition | $24.85 |
What benefits does EssentialPIM offer?
Some of the benefits offered by EssentialPIM include
Data consolidation and synchronization
You do not need to worry about having to find your data across different platforms. Your services are configured and accessible across different platforms and cloud services. All your data is saved in a scalable database and access all your information that includes contacts, appointments, tasks, notes, passwords, and email messages. You no longer need to switch between different applications, services, devices, and platforms to access your data. All your data is consolidated and synchronized across all platforms and devices.
A Great Control over your data
You can access your data, and organize it with ease and convenience. You can use a host of techniques to organize, handle, and access your data with much needed flexibility. You will have access to your personal information and use it for any of your activities with better control over it. Option for cross linking is yet another advantage you stand to gain with EssentialPIM. The ability to access your data through Android and iOS devices is what would further simplify your experience.
Data protection at its best
EssentialPIM provides you access to improved performance through advanced data protection features. All your data is protected from being affected by surveillance activities and other online security threats. Except for data synchronization across devices and platforms, none of your data leaves your device. The AES 256-bit encryption is an excellent option that further improves your data security. The data synchronization makes use of the SSL certificates which should further add to your data security.
Visual Appeal
The visual appeal offered by the platform can further make it an advanced option and offers you a pleasing and easy to use option. The tool comes with an advanced configuration divided into multiple sections for easy understanding. You can even change the configuration as per your preferences by dragging the borders. You will not find much unnecessary clutter on the platform.
Ease of Use
EssentialPIM is an extremely easy to use platform for almost all your needs. The simple design and easy functionality would make it something you would find an extremely great option in a Microsoft Outlook styled personal information management tool. The capabilities, user interfaces, and tools are extremely familiar to use and that is exactly what makes it one of the prime options you would want to go with.
Despite offering you a huge set of applications and features, the tool still manages to offer you a very enhanced performance ever in terms of ease of use. That is something we find extremely practical and useful feature as it helps both newbies and experts to use the tools across many of its incarnations.
What apps is it integrated with?
EssentialPIM is integrated with a host of services and cloud services. That should be one of the prime factors that makes it a reliable option on various counts.
Some of the factors that would make it one of the excellent options include
CalDav
iCloud
Toodledo
SyncML
Google Tasks
Google Contacts
Google Drive
Google Calendar
More integrations will be added as per the requirements.
What makes EssentialPIM a great solution?
The overview of the best features offered by the EssentialPIM personal information management solution can include
Integration With Cloud Services
Open Source DataBase
Notes
Sticky Notes
AES 256-bit key
Global Search
Multiple Language Support
Multi-user database access
Email Management
Password Management
Data Synchronization
Calendar
Multiple Layout Printouts
Task Management
Storing and linking
Cross-linked and tagged data
The Closing Thoughts
No matter whether you opt for the free version of the EssentialPIM app or opt for the Pro variant, it can be one of the worthy piece of software for all your requirements in handling your data across different needs – mail, contacts, appointments, notes, and tasks – bundled in one single and efficient tool. A great option for the desktop styled Personal Information Manager, EssentialPIM is your one-stop solution and a perfect Outlook alternative with all the prime features at a considerably lower cost.
The cross platform nature of the tool and an improved mobile app functionality further makes it a great choice in every respect.